Aug 18, 2012 Restaurants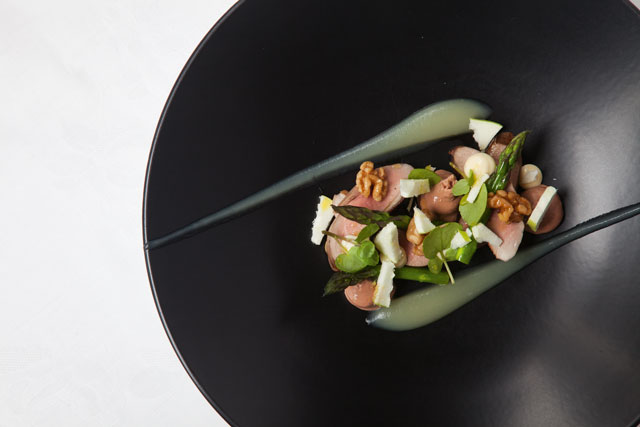 8 George St, Parnell. Ph 379-6359.
tribeca.co.nz
Lunch & dinner Monday-Saturday. 
There's a kind of old-new-world charm to TriBeCa. Named for the Manhattan dining district and with a little of the feel of one of those TriBeCa restaurants that used to feature in Woody Allen movies, it's a place where you can expect to be properly looked after, eat a satisfying meal, spend an extremely pleasant couple of hours. Chef Hayden McMillan, however, like Nick Honeyman at Cru, is one of the new breed of young-chefs-about-town — they've worked with some of the big names, they're confident and keen on experimenting and they're addicted to precision. A summer gazpacho could have been a signature dish: with baby heirloom tomatoes, tomatillo, green tomato and Szechuan pepper ice cream, it was surprising and delightful. Also over summer, a beautifully smoked duck breast was adorned with unadulterated fig wedges and a gel with the firm bite of a black fungus (elephant ear) mushroom. Delicious.
A favourite dish: Scampi with heirloom tomatoes, watermelon, pork crackling and basil.
$$$$  |  D  |  V  |  PR  |  C  |  G  |  B  |  BM  |  GB     what's this?