Jun 25, 2013 Restaurants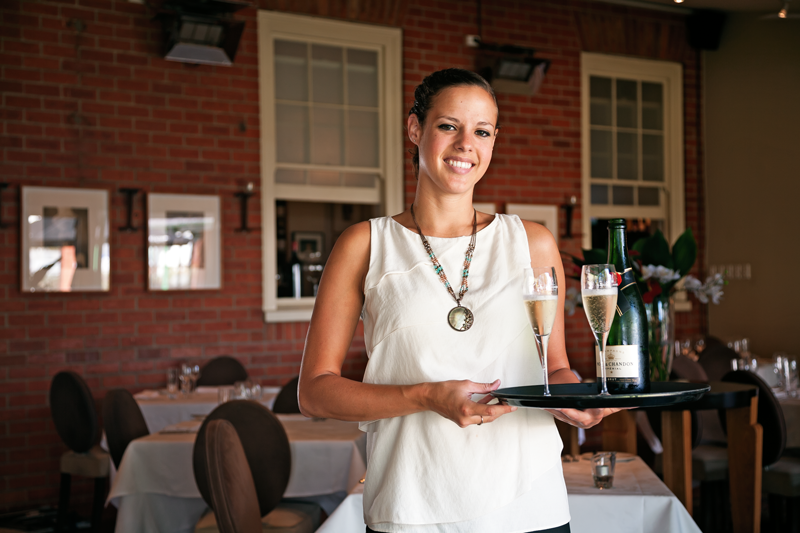 8 George St, Parnell. Ph 379-6359, tribeca.co.nz.
Lunch & dinner Monday-Saturday.
There's a kind of old-new-world charm to TriBeCa, albeit that the restaurant is housed in the elegant old-world-style brick building of the Foundation of the Blind in Parnell. Named for the Manhattan dining district and with a little of the feel of one of those TriBeCa restaurants that used to feature in Woody Allen movies, it's a place where you can expect to be properly looked after, eat a smart and very satisfying meal and spend an extremely pleasant couple of hours. Over summer, the verandah out front and courtyard out back are both opened up to offer very charming al-fresco dining options. Terrific for a long lunch or a long evening in the care of restaurant manager Tori Frazier (above) and the front-of-house team. With Hayden McMillan leading the kitchen staff, TriBeCa's adherence to Pacific Rim cuisine is well established, and under owners Mark and Pauline Walynetz, it has been consistently improving over the past few years. We're looking forward to the next round in TriBeCa's evolution. $$$$
3 Spoons
A Favourite Dish: Pacific-style fish taco with iceberg, mint and chilli.
Degustation options / Good for vegetarians / Free-range Chicken and/or Pork / Private Room / Good Seating Outside / Takes Large Groups / Bar