Nov 28, 2018 Restaurants
The drinks are just as good as the food at 1947 Eatery, one of Metro's Top 50 Restaurants.
Sahil, the head bartender and manager at
1947 Eatery
, knows it's no longer good enough to throw flat Schweppes soda on top of a nip of dodgy vodka and half-melted ice, garnish with a dry wedge of lime and call it a drink. He's stepping things up a notch at this moody midtown bar and restaurant, and has created an extravagant list of bespoke cocktails where the attention to detail matches the level of care taken in the kitchen.
"Everyone's doing the classics," Sahil explains, "we wanted to take the drinks as seriously as the food." And this starts with the glassware which is all handmade. Then there's the giant 60L ice blocks keeping your bevvy cool: they take six days to make and Sahil hand-carves pieces of the block to order, such is 1947's commitment to quality.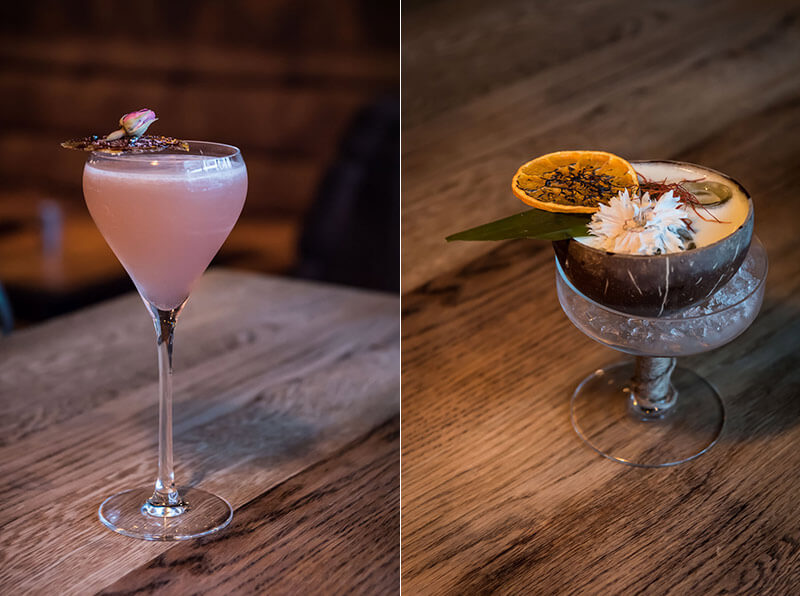 Garnishes, syrups and infusions for his cocktails can all take upwards of five days to prepare. Everything is small-batch and made on site. This is partly done to reduce waste, something 1947 is committed to, but it also ensures freshness – each drink has a pronounced vibrancy, something you'll struggle to find elsewhere. The key to a good cocktail? "Balance," says Sahil, who tastes every element and finished drink before it reaches the customer, and is constantly tweaking his recipes in the pursuit of perfection.
We love the range of gin and tonics. Each gin is aged in an oak barrel for seven days, then infused with tea and spices for 10 days. The 17-day process creates about two litres of infused aged gin in a range of flavours you'll only find at 1947. Gins are matched with high-end tonics which complement their unique botanical profiles.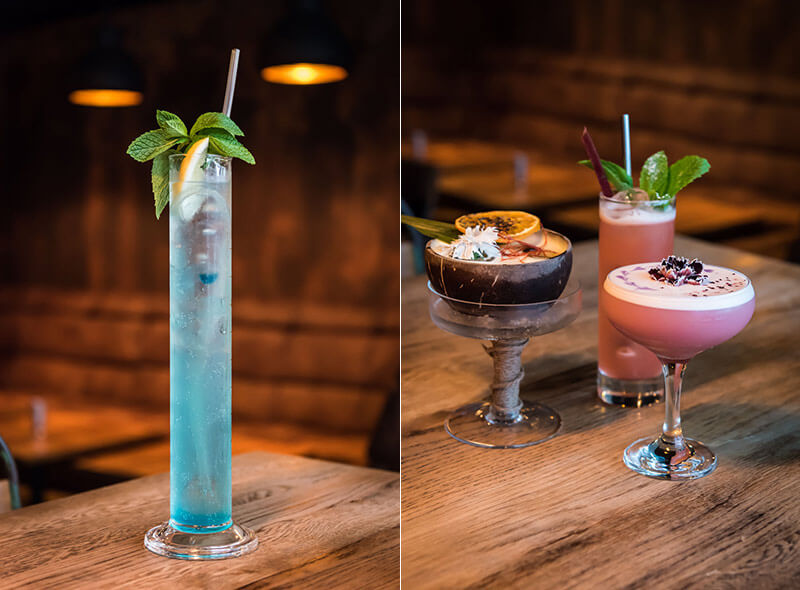 Gin also appears in the Lady in Pink cocktail; blended with Amaro Montenegro and rose tea syrup its floral undertones are made fresh with the addition of bitters, Cointreau and orange peel. Across the Caribbean, a fruity papaya and pandan-laced concoction, is inspired by the flavours of Central and South America, specifically Brazil and Mexico. Think sweet vermouth, coconut liquor and Cachaça rum shaken with Sahil's delicately spiced papaya syrup, drunk from a coconut shell.
There's food too, of course. Grab a seat on the comfy leather couches by the bar and order some small bites from 1947's snack menu which features spicy lollipop chicken, smoky tandoor-cooked breads, and one of the finest dishes on any menu in the city: curry chips. They're French fries topped with mild butter sauce, melted cheese, coriander and mayo… Just the thing to soak up some of that booze.
See 1947eatery.co.nz for more info.