Aug 18, 2012 Restaurants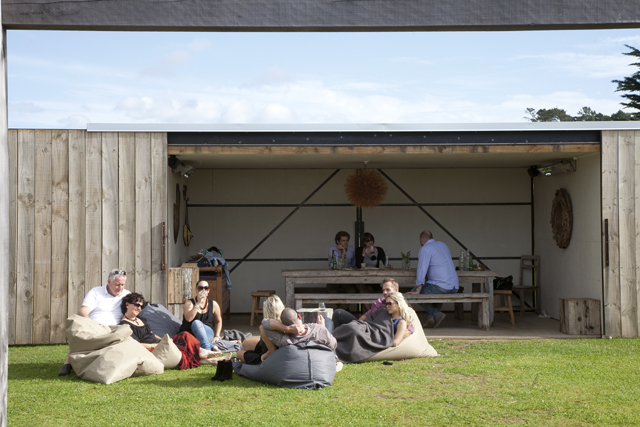 609 State Highway 16, Kumeu. Ph 412-6454
.
thetastingshed.co.nz Lunch Friday-Sunday;  dinner Wednesday-Sunday.
Kumeu! Yes! How many pretenders to the throne of Best in the West have there been over the years? And how many disappointments? The Tasting Shed has set out to change that. It's the invention of the very personable Jo and Ganesh Raj, with Sara Simpson, their highly regarded chef, on the stoves. They serve a tasting-style menu, with commendably unusual dishes such as ostrich liver complementing the meatballs and other, more standard fare. The wines are well chosen, and Ganesh — brilliantly — has a very good palate at the budget end: his carafes of house wines, which he declines to name, are great. You can sit inside or out, and on the big lawn there's a very charming modern take on a gazebo that's just perfect for groups. And they run a shuttle service!
A favourite dish: Roasted beetroot salad with green beans, red onion, feta and walnuts.
$$$  |  V  |  FR  |  PR  |  C  |  G  |  B  |  GB  |  K      what's this?
WINNER
Restaurant Personality of the Year 2012: Ganesh Raj
[booking_form]