Jun 25, 2013 Restaurants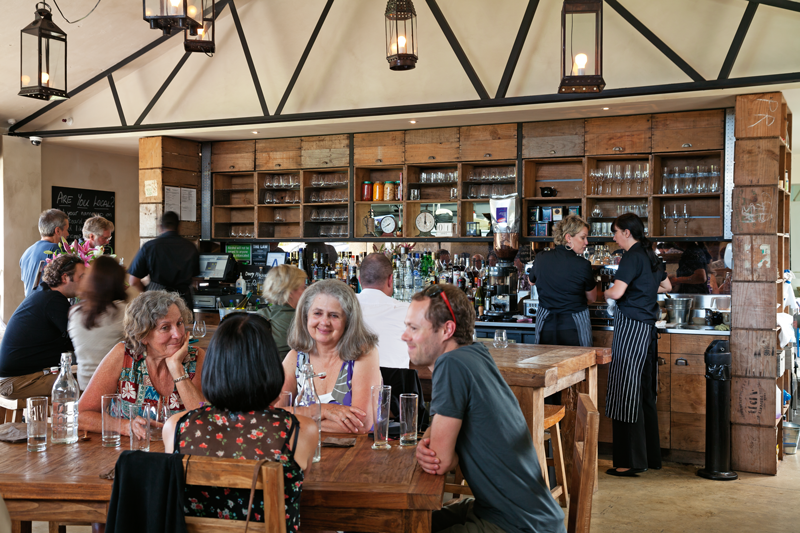 609 State Highway 16, Kumeu. Ph 412-6454, the tastingshed.co.nz.
Lunch Friday-Sunday;  dinner Wednesday-Sunday.
Winner: Restaurant Personality of the Year (Ganesh Raj)

The Tasting Shed, the brainchild of the very personable Jo and Ganesh Raj, has been going for 18 months now, and is deservedly well established on the get-out-of-town-for-the-day circuit. Just 20 minutes from the CBD and 15 from the Shore, it offers a range of venue options: the main, open dining room (pictured); a "cabana", which is rather like a container that opens up for relaxed indoor/outdoor picnicking; and a separate indoor/outdoor area they call The Grotto, which is available for groups as well as ordinary diners. In summer, you can sit out on the grassy expanse, right by the large vegetable garden that services the kitchen; and if the weather turns a little cool you can avail yourself of charmingly embroidered army-surplus blankets. The food comes small-plates style, with a depth of taste that defies the deceptively simple presentation style, and there is a long list of wines available by the glass as well as excellent house wines by the carafe. And if you don't want to drive? They run a shuttle service. $$$
3 Spoons
A favourite dish: Pig's head with pickled-onion purée, carrot, cumin and coriander.
Good for vegetarians / Free-range chicken and/or pork / Private room / good seating outside / Takes large groups / Good for kids
[booking_form]