May 23, 2016 Restaurants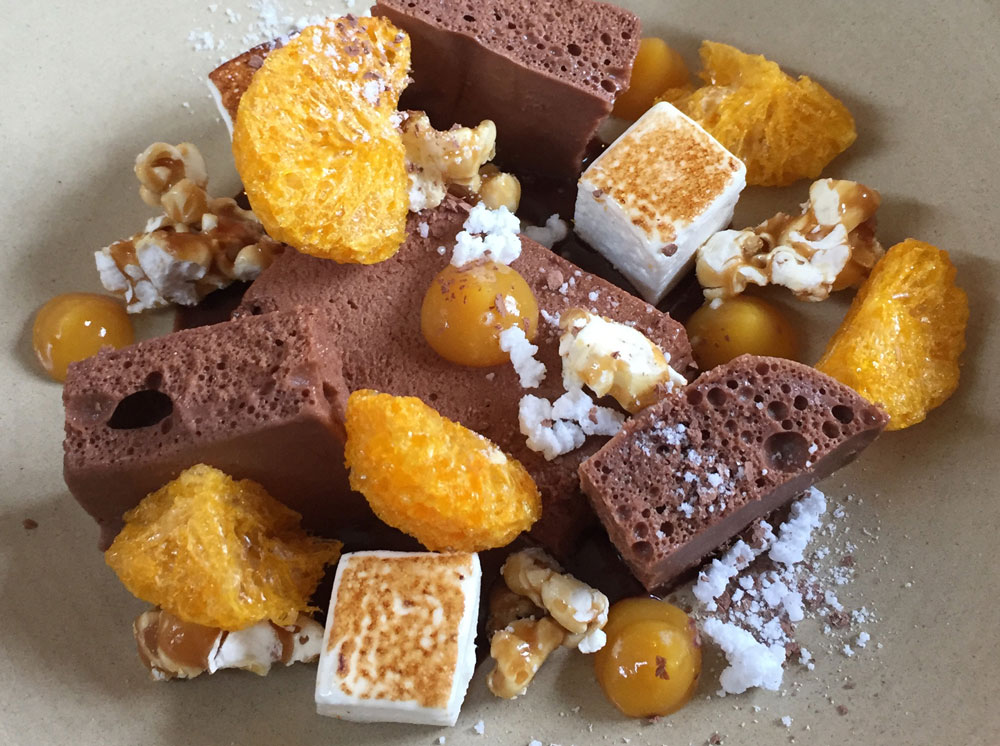 Photo: Alice Harbourne
609 State Highway 16. Ph 412-6454, thetastingshed.co.nz
Hours: Lunch Fri-Sun; Dinner Wed-Sun. $$
Winner, Peugeot People's Choice Award for Auckland's Favourite Dish: Pork belly with miso, carrot, fine beans, radish and sesame
What makes it special?
A surprisingly rare rural oasis with great food and a truly lovely indoor/outdoor atmosphere.
Behind the scenes
They've got lawns and pavilions, communal seating and intimate tables and a contemporary-rustic vibe, and presiding over it all, the ever-popular, ever-genial Ganesh Raj. But best of all? The food. Pork belly is super popular. Beef cheek, served with tomato, mustard, pickle and a juniper berry crumble, is like eating all the good flavours of a dirty burger and finding them light and airy and still divinely full of flavour. In season, there's ostrich, kangaroo, wonderful sides like sweetcorn with zucchini ribbons, pickled grape and pomelo. As for the semifreddo dessert, one of our judges confessed she just had to turn away and lick the plate. So good.
A favourite dish
Chocolate semifreddo with orange, popcorn, marshmallow and sherbet (pictured).
What it offers
Shared-plate options / Good for vegetarians / Good seating outside / Private room / Takes large groups / Bar / Craft beer selection / Good for kids

Destination Restaurant
Bookings: Yes
Price: $$
Seats: 60
Chef: Mark Geddis