Jun 25, 2013 Restaurants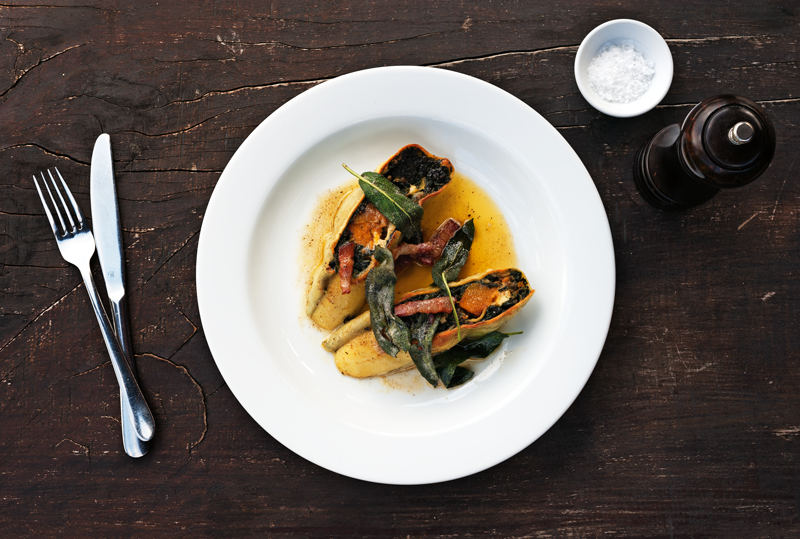 233 Scenic Drive, Titirangi. Ph 817-8655, therefreshmentroom.co.nz.
Dinner Wednesday-Sunday, lunch Saturday-Sunday.
Runner-up: Best Italian Restaurant

Here's a place just humming with things that are right with the world. A local bistro full of happy locals. A convivially woodsy atmosphere established by the soft plywood walls and wooden furniture — with the bush of the Waitakeres all around, it's like you're in a cabin in the woods. In a good way. Simple Italian cooking full of vigorous flavours by John Pountney and Hayden Phiskie — Pountney was at Delicious in its culinary heyday, and Phiskie hails from Thymes Tables on Waiheke. A large deck and a big private room downstairs. Bread, pasta and ice cream made on the premises, vegetables and herbs grown in the garden right outside the door, and a menu updated every week — although you can expect to find a couple of pasta dishes, a risotto and a Scotch fillet, and they're unlikely to mess with big favourites such as their thick chickpea and mozzarella chips, cured-meats plates, ice creams and bitter chocolate truffles. The wine list is short and very smartly chosen, and service is skilled, warm and enthusiastic. Lovely.  $$$
4 Spoons
A favourite dish: Bruschetta with grilled asparagus, prosciutto and buffalo mozzarella.
Shared-plate options / Good for vegetarians / Free-range chicken and/or pork / Private room / Good seating outside / Takes large groups / Craft beer selection / Good for kids
[booking_form]