Jun 25, 2013 Restaurants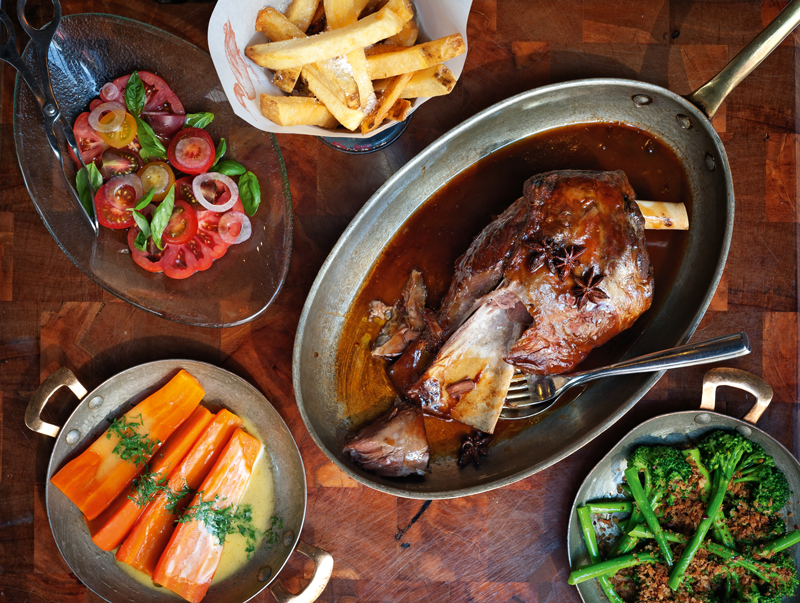 SkyCity Grand Hotel, 90 Federal St, CBD. Ph 363-7067, skycityauckland.co.nz.
Lunch Monday-Friday; dinner 7 days.
Entering from the street, you pass a wall of wine to one side and a raw bar piled up with oysters and a large white-tiled kitchen on the other. Clearly, a place to get serious about eating. The Grill is a New York-style upmarket steak and oyster bar. Though you can order fine fish dishes and other plated things that do not drip red juice, meat really is the thing. Steaks come on a board, as is the fashion, with knives designed by Central Otago artisan knife maker Peter Lorimer not just for easy cutting but, with their big flat blades and overall heft, to make you feel more than a little like you've hunted the beast yourself. Chips, made from Agria potatoes with duck fat, are served in a paper twist. The staff are attentive and skilled, and the wine list offers a superb selection of the country's finest. SkyCity, which owns the complex, has invested a lot of money and serious effort into the restaurants of Federal St, with more to come. The Grill is their smart-market showcase, but they won't be resting on their laurels because there is more to come. $$$$$
4 Spoons
A favourite dish: Study of beef: a selection of the chef's three favourite cuts.
Free-range chicken and/or pork / Private room / Takes large groups / Craft beer selection