Jun 24, 2015 Restaurants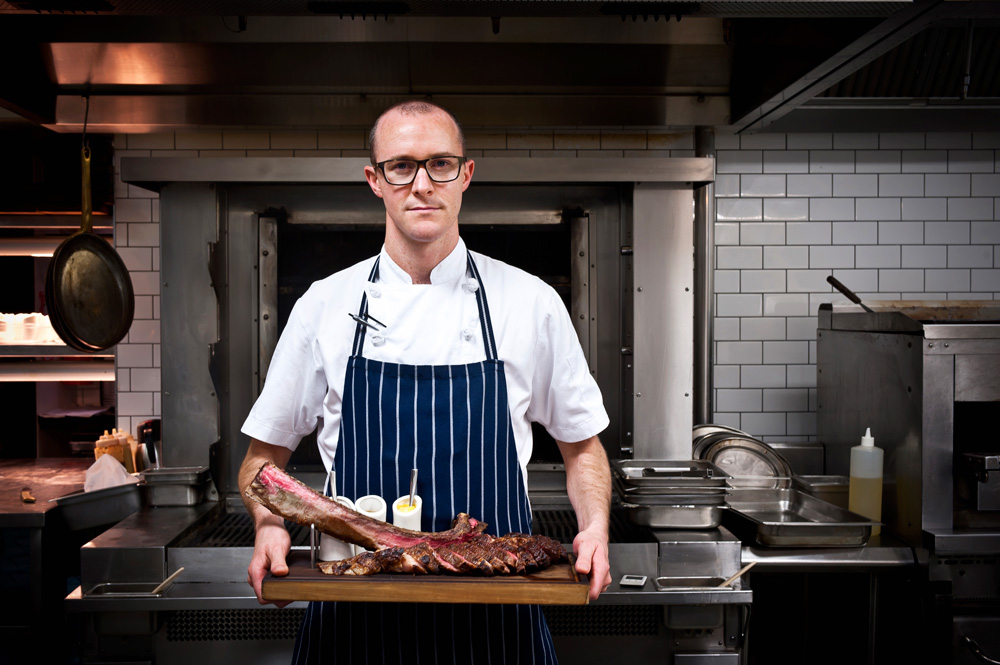 90 Federal St, central city. Ph 363-7067, skycityauckland.co.nz
Lunch Monday-Friday, dinner 7 days. $$$
If you like meat, you really should not deny yourself an occasional (hell, a frequent) visit to The Grill. They really care, and it's evident in the terrific range of cuts available; in the impressively hefty Peter Lorimer steak knives; the marvellous wine matches; the oysters, fish, salads and all the other foods that might tempt the non-meat lover; and the sleek hum of luxury that pervades the room. So satisfying.
Oh, and it's always worth a chat about whatever chef Dwayne Bannerman (above) is passionate about — you might find there's something really tasty off-menu that day.
A favourite dish: Sunday roast (slow roast rib of beef off the bone, béarnaise sauce, red wine jus & yorkshire pudding).
SMART DINING
Fixed-price meals
Free-range chicken and/or pork
Private room
Takes large groups
Bar
Craft beer selection