May 24, 2016 Restaurants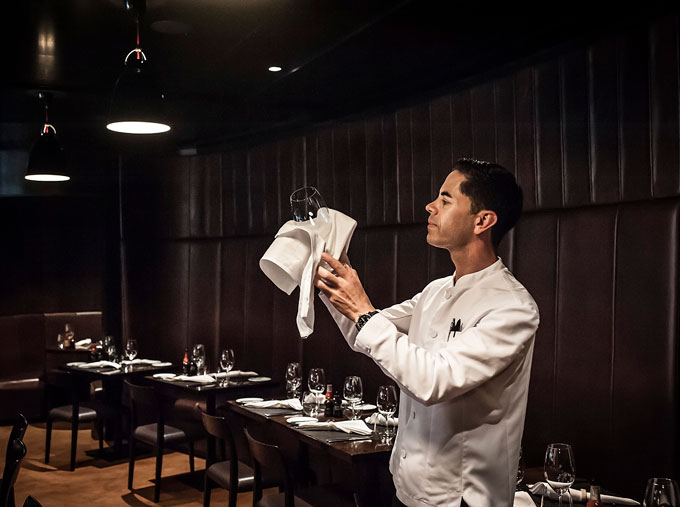 Photo: Simon Young

SkyCity Grand Hotel, 90 Federal St. Ph 363-7067, skycityauckland.co.nz
Hours: Lunch Mon-Fri; Dinner 7 days. $$$
What makes it special?
A good steak house, like some other things, is hard to find. But Federal St's got a really good one. And if you don't want red meat, they're pretty fine on the alternatives, too.
Behind the scenes
Incredibly, it's been only a few short years since Sean Connolly built The Grill on television. Reality TV meets high-concept meat. And it wasn't a stunt: he had then and still has today an unbending commitment to quality. At The Grill they know and care about the provenance of everything. They've got a great raw bar, and dishes like crayfish and chicken pie, made with lardo, broccoli, leek and vermouth sauce. How ridiculously tempting is that? And yes, at last count, more than 20 red-meat dishes. Stop it now. This is an upmarket restaurant, so no slobbering.
A favourite dish
Sean's steak tartare, prepared at your table.
What it offers
Fixed-price meals / Free-range chicken and/or pork / Private room / Takes large groups / Bar / Craft beer selection / Special-occasion menus (eg, Father's Day) / Pre-theatre menu / Sunday roasts from 6pm / BYO Mondays

Smart Dining
Bookings: Yes
Price: $$$
Seats: 110
Chef: Sean Connolly