Jun 24, 2015 Restaurants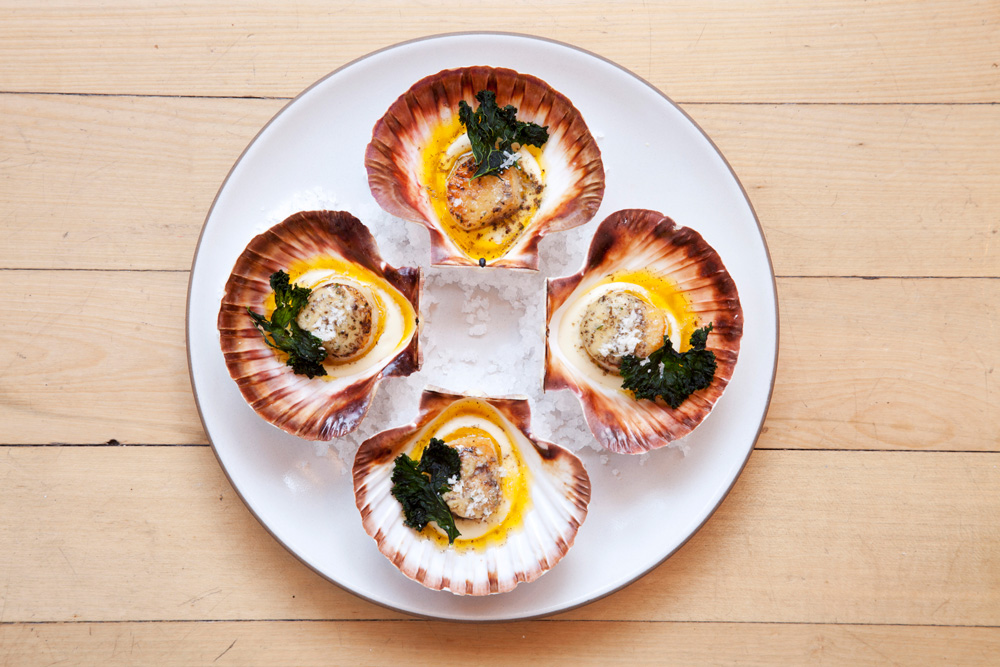 210 Symonds St, Eden Terrace. Ph 377-1911, thefrenchcafe.co.nz
Lunch Friday, dinner Tuesday-Saturday. $$$
Runner-up, Supreme Award for Restaurant of the Year / Best Fine-dining Restaurant /
Best Chef: Simon Wright / Best Service
If the Michelin judges ever came to Auckland, there is surely no question which restaurant would excite them the most.
At The French Café the service is impeccably geared to the hopes and expectations of each table. The drinks list is long and strong. They have three dining areas, including a private pavilion out the back, and each of them is beautiful. And look at those scallops! Retro fun from the 70s, except no one back then ever tasted food as wonderful as this. Fine dining with a chuckle: what's not to love? Chef Simon Wright — he's the boss.
A favourite dish: baked scallops with cauliflower cheese, truffle butter & parmesan (pictured).
FINE DINING
Fixed-price meals
Degustation option
Good for vegetarians
Free-range chicken and/or pork
Private room
Takes large groups
Bar
Craft beer selection