Jun 25, 2013 Restaurants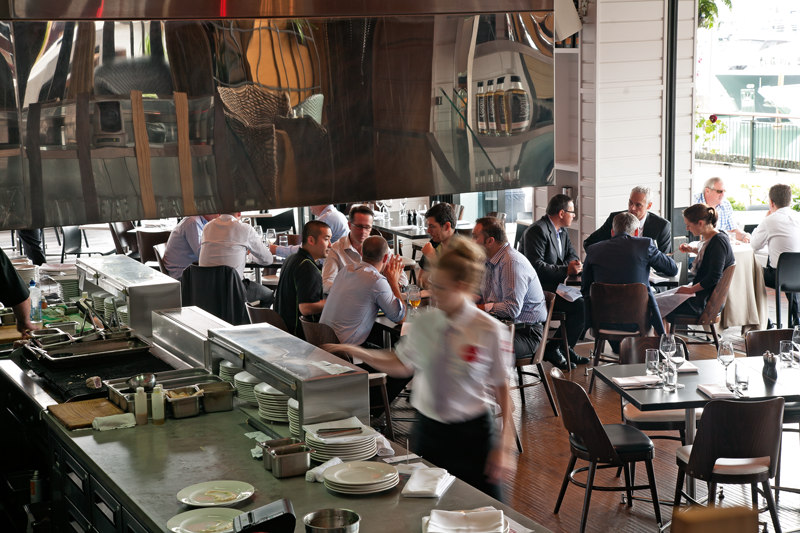 Viaduct Harbour, Viaduct. Ph 377-0125, thefoodstore.tv.
Lunch & dinner 7 days; brunch Saturday-Sunday.
More than a restaurant, The Foodstore also operates as a live TV showroom, dedicated to promoting New Zealand food and wine. With its open-to-view kitchen and edge-of-the-water site, it could be a gimmick. But don't be fooled: dining here puts you in line for attentive service, fresh and uncomplicated flavours and a zest-filled atmosphere. One of our judges declared the food was "joyous in its simplicity". So, roll up and watch them prepare your food in the kitchen and on TV, sample a menu full of dishes you can order in different sizes, enjoy a really good wine list and staff who can match it well to the food, and — let's never forget it — when you're sitting there on the Viaduct and watching the world go by, on foot and by boat, and you find yourself looked after as well as this, what care could you possibly have in the world? If you want to take it up a notch, book in for the Chef's Table, where chef Mark Southon really struts his stuff. $$$$
3 Spoons
A favourite dish: Mocha pavlova with mascarpone cream, Kohu Rd chocolate ice cream, poached mandarins and caramel.
Shared-plate options / Degustation option / Free-range chicken and/or pork / Good seating outside / Takes large groups / Bar / Craft beer selection / Good for kids