Jun 24, 2015 Restaurants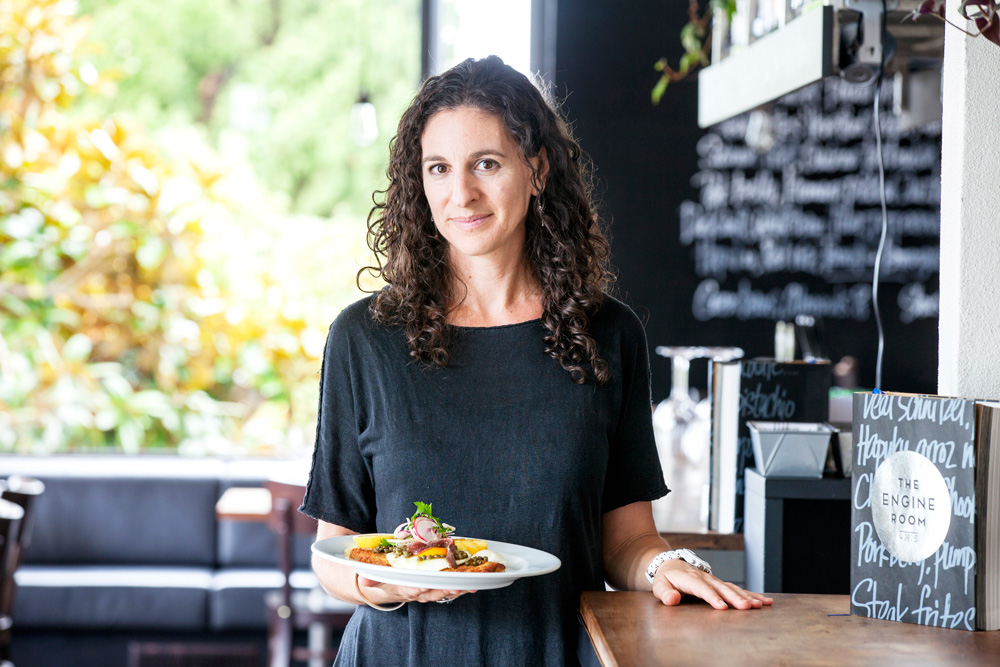 115 Queen St, Northcote Pt. Ph 480-9502, engineroom.net.nz
Lunch Friday, dinner Tuesday-Saturday. $$
Best Neighbourhood Restaurant  / Finalist, Best Service /
Finalist, Peugeot People's Choice Award for Auckland's favourite dish: veal Holstein
The Engine Room has won its category every year since it opened 10 years ago — a feat no other restaurant has come close to matching. The veal Holstein (schnitzel with an egg and anchovies on top) is magnificent, and so is the steak frites with maître d'hotel butter, the spicy Southeast Asian fish curry… and, of course, the famous twice-baked goats' cheese soufflé.
Carl Koppenhagen in the kitchen and Natalia Schamroth out front are both maestros (Schamroth is pictured here with the Holstein). They say all they want is to be a good local bistro for their regulars, but we're thrilled at how high they set the bar.
A favourite dish: twice-baked goats' cheese soufflé.
NEIGHBOURHOOD
Free-range chicken and/or pork
Bar
Craft beer