May 24, 2016 Restaurants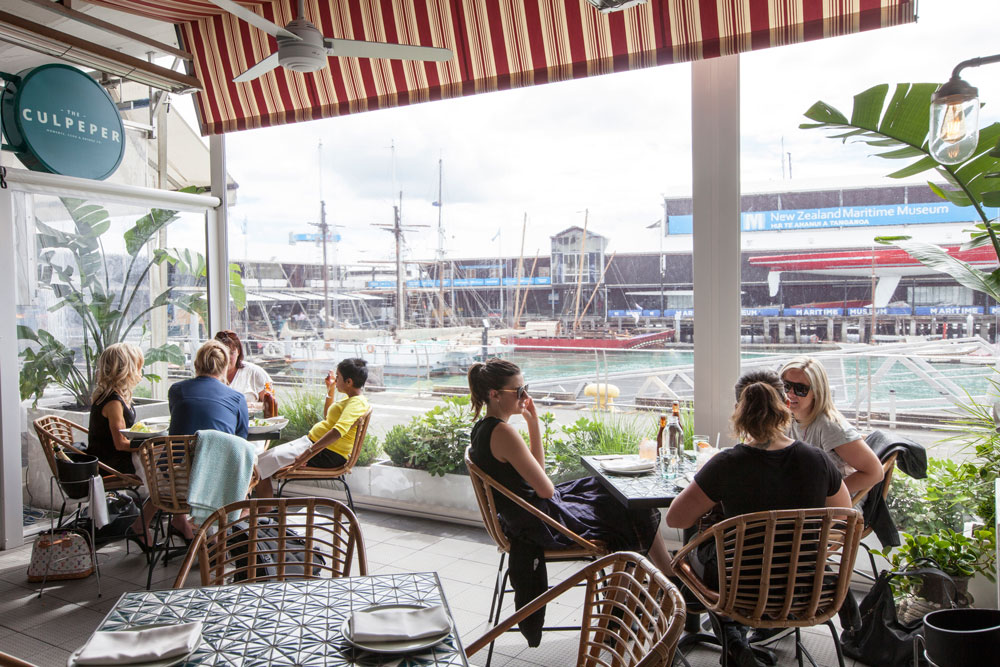 Photo: Ken Downie

22 Princes Wharf. Ph 320-4373, theculpeper.co.nz
Hours: Breakfast Sat-Sun; Lunch and Dinner 7 days. $$
Finalist, Best New Restaurant
What makes it special?
Hoping someone would open a restaurant with lots of really good big-flavoured food, right on the waterfront, without it being an upmarket wear-your-society-face-and-best-heels kind of place? Well, now they have.
Behind the scenes
Everybody's doing brisket, right? And yet, not many are doing it as well as The Culpeper: 14 hours on the fire, sweet, smoky, fall-apart tender. Quite a lot of restaurants are doing whole fish without the head, too, but again, few present as magnificent a version as Gareth Stewart does here: cooked in the fire pit, deeply infused with flavour. There are some very clever salads, and curly fries, seasonal roasted corn, the bar food you'd expect: it's a menu to elevate the senses, in a location to elevate the heart.
A favourite dish
Line-caught market fish cooked on the bone, with green papaya, iceberg lettuce and nam jim dressing.
What it offers
Shared-plate options / Free-range chicken and/or pork / Good seating outside / Semi-private room / Takes large groups / Bar / Craft beer selection / Good for kids

Inner-City Bistro
Bookings: Yes
Price: $$
Seats: 80
Chef: Gareth Stewart, executive chef

[booking_form]