Jun 25, 2013 Restaurants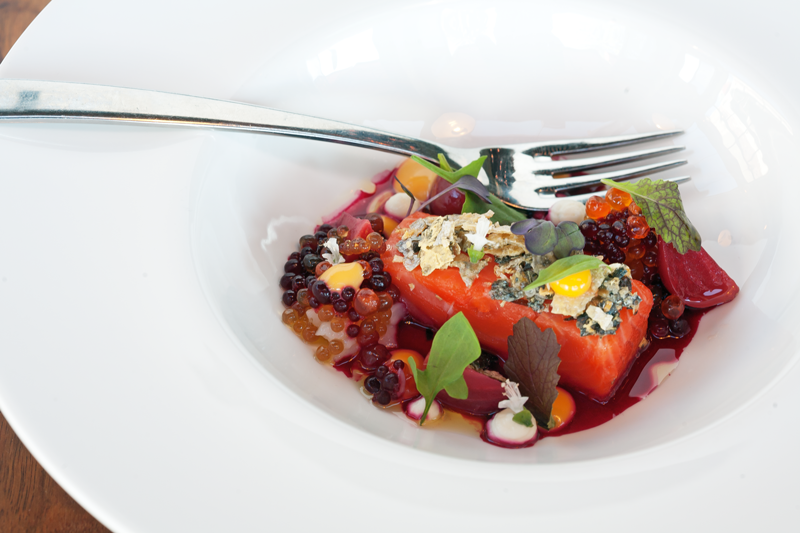 21 Hurstmere Rd, Takapuna. Ph 929-2791, thecommons.co.nz.
Lunch & dinner 7 days; brunch Saturday-Sunday.
Highly Commended: Best Chef (Nick Honeyman)
There are dining treats aplenty at The Commons, in the heart of downtown Takapuna. Chef Nick Honeyman is one of the best chefs in all of Auckland, and what he loves most is demonstrating how much fun you can have eating sophisticated food: classical French techniques meet the modern molecular trend, and the results are surprising, delicious and wittily presented (on the menu as well as the plate): "carrot cake snapper", "memory of baked potato", and on the dessert menu, simply "pumpkin". You can find out what they all mean, though it is kind of fun just to trust him. There's a big bar, with its own menu, and service can be patchy — apparently it's a North Shore curse, though we don't really understand why. But the place itself is confidently well designed in a semi-industrial, semi-modern, semi-recycled way, and there's a good wine list, too. $$$$
3 Spoons
A favourite dish: "Pumpkin": Baby pumpkin, hot salted caramel, chocolate, pumpkin seeds, gingernut.
Free-range chicken and/or pork / Private room / Good seating outside / Takes large groups / Bar / Craft beer selection
[booking_form]