Sep 19, 2018 Restaurants
The Chosen Bun serves burgers with thoughtfully selected ingredients in the east Auckland suburb of Stonefields.
Burgers, milkshakes and fries are not rare things to find in Auckland, so Chris von Batenburg and Mustafa Ali of
The Chosen Bun
were smart to be very picky about their ingredients. Their burgers, chips and shakes have been road tested to make sure every single ingredient is right, with the pair going as far as to sit down with a butcher and test out different meats, only to send him back to the drawing board until they got the perfect mix of sirloin, brisket and chuck steak for their burgers.
There's a similar story for each different element in each different burger: The carrots chosen are local tricoloured carrots and the buns are sesame-speckled brioche that don't go soggy. This means they can make their way home to be eaten as takeaways while still toasty-fresh. 
Read more: A new look Mint Cakery brings sweet treats to Ellerslie | Check out sandwich specialists Fort Greene 's new spot on K' Rd | Contemporary new cafe, Browne St, opens in Avondale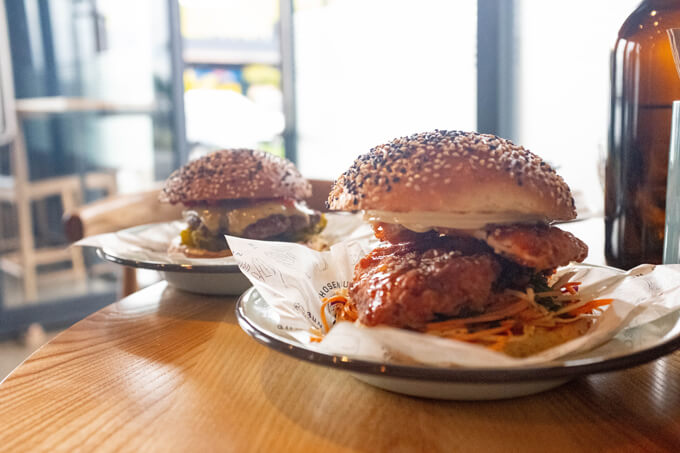 Even the milkshake syrups have made their way through a vetting process. The Chosen Bun use Master Milkshake syrups in the kind of flavours that your 6 or 26-year-old self will find hard to resist (apple pie, chocolate fish or cherry vanilla, anyone?). Also on offer are Six Barrel Sodas, to be joined on the drinks menu by Garage Project beer and some local wines when their liquor licence comes through soon.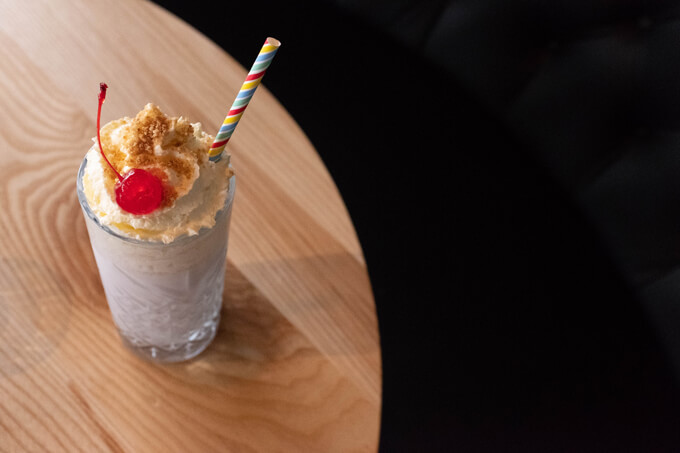 There are elements of surprise to be found, like crispy noodles and pickled carrot on The Big Smoke burger. Yet the best part of the menu is that almost every item is available gluten-free – even the buttermilk chicken. The philosophy is that food is what brings people together so a dietary restriction shouldn't stop anyone from fully enjoying it.  There's plenty for vegetarians too, plus plans to add a second vege/vegan burger, gluten-free mozzarella balls and of course, outdoor seating so locals can have a beer in the sun after walking their dog to the Stonefields shops (an ever popular request apparently).
The Chosen Bun
3/40 Stonefields Ave
Stonefields
@chosenbun.nz