Jun 24, 2015 Restaurants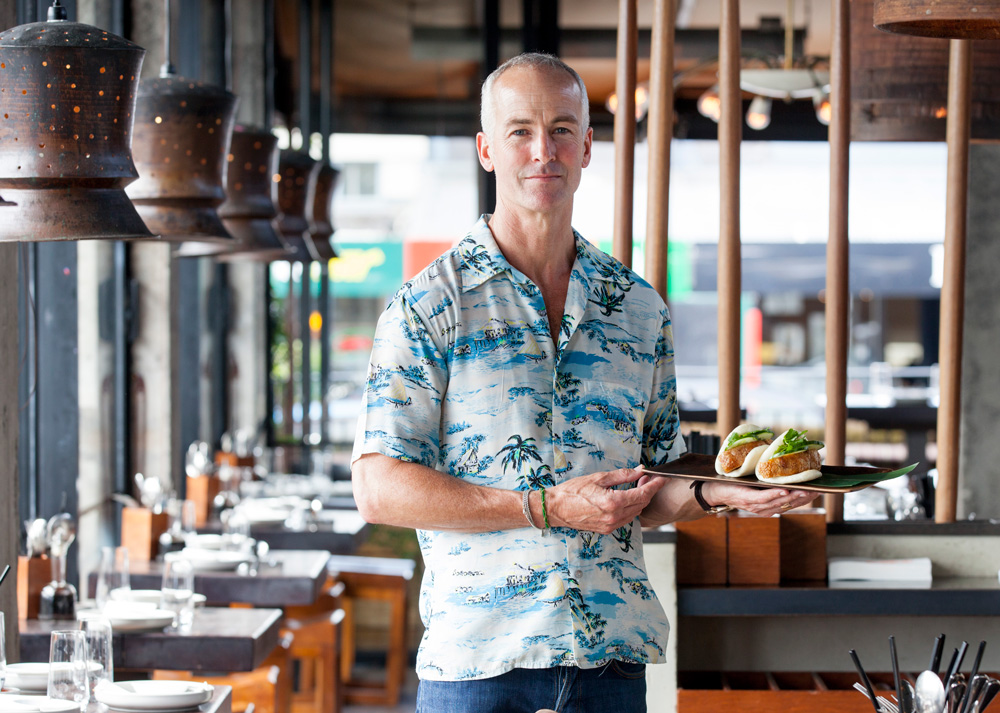 146 Ponsonby Rd, Ponsonby. Ph 360-0303, thebluebreezeinn.co.nz
Lunch & dinner 7 days. $$
Restaurateurs of the Year: Mark Wallbank & Che Barrington / Finalist, Peugeot People's Choice Award for Auckland's favourite dish: Pork buns / Finalist, Best Service / Finalist, Best Shared Table / Finalist, Best Drinks Service / Finalist, Best Value for Money
The tiki bar — Hawaii by way of the South China Sea, or possibly Bali if it was closer to California — is the celebration of a culture that doesn't exist outside actual tiki bars, and that's just fine: The Blue Breeze Inn is made for fun. Fun with rum cocktails, fun with the brilliant versions of Chinese food chef Che Barrington creates, fun with the eager floor staff in their tropical shirts — it's like all the APEC leaders suddenly got very buff.
Co-owners Barrington and Mark Wallbank have done such a good job with The Blue Breeze, it is now — we'll just say it — the coolest place in town.
A favourite dish: steamed buns with roast pork belly (and crackling!), pickled cucumber, hoisin & coriander (presented above by maître d' Leigh Warn).
CITY BISTRO
Shared-plate options
Good for vegetarians
Free-range chicken and/or pork
Good seating outside
Private room
Takes large groups
Bar
Craft beer selection
[booking_form]