May 24, 2016 Restaurants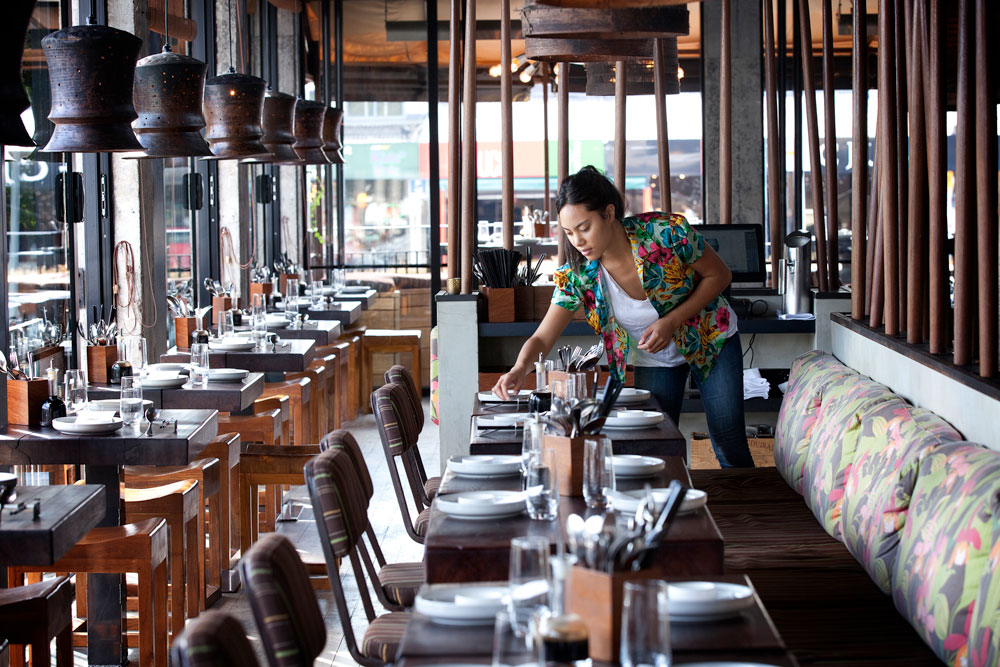 What makes it special?
It's a tiki bar — the celebration of a good-time culture invented in the Pacific — with fantastic Chinese food, coconuts and Hawaiian shirts and lots to drink, including some very rum cocktails.
Behind the scenes
A tiki bar is a kind of cultural fantasy: a little bit Polynesian, a little bit Chinese, a little bit Californian, none of it existing in any real sense except in the place itself. And isn't that a splendid working concept for a restaurant? An invented world where, you hope, happy dreams will come true. And if you start with the steamed pork buns, they probably will. The service is humming with helpfulness, the food is tasty and very, very moreish, and the bar is a deep well of delight. Go on, check out that delightful elevated veranda. Have some fun.
A favourite dish
Fish drowned in heaven-facing chillies with native spinach and Sichuan peppercorns.
What it offers
Shared-plate options / Sunday special: all-day dumplings and Peking duck / Good for vegetarians / Free-range chicken and/or pork / Good seating outside / Private room / Takes large groups / Bar / Craft beer selection

City-Fringe Bistro
Bookings: Yes
Price: $$
Seats: 110
Chef: Che Barrington 
146 Ponsonby Rd. Ph 360-0303, thebluebreezeinn.co.nz
Hours: Lunch and Dinner 7 days. $$