Aug 18, 2012 Restaurants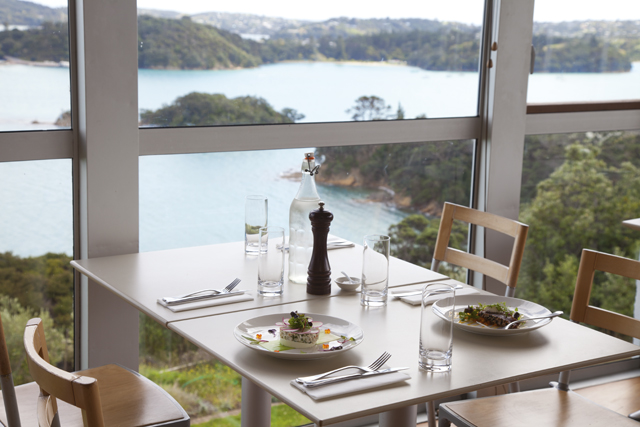 218 Te Whau Drive, Waiheke. Ph 372-7191
.
tewhau.co.nz   Winter: lunch Friday-Sunday; dinner Saturday. Summer: lunch 7 days; dinner Thursday-Saturday.
What a fine all-round restaurant. Marco Edwardes is an accomplished chef in the Pacific Rim tradition, the service (under the watchful eye of owner Tony Forsyth) is friendly and efficient — and Forsyth himself is one of the most engaging hosts, not just on the island but in the whole city. He's also built up a terrifically strong wine list, centred on his own excellent Te Whau wines, with a perceptively chosen line-up of the best from other parts of New Zealand and a wine library that's among the finest in the country. And there's more: Te Whau is dramatically sited high on a point, with sweeping views across the ever-changing water to the high wide sky and back to the city glittering in the far distance. It's beautiful, and breathtaking.
A favourite dish: Apple strudel, served in a glass with cinnamon and honey bavarois.
$$$$$  |  FP  |  V  |  FR  |  G  |  B  |  BM  |  CL  |  K      what's this?