Jun 25, 2013 Restaurants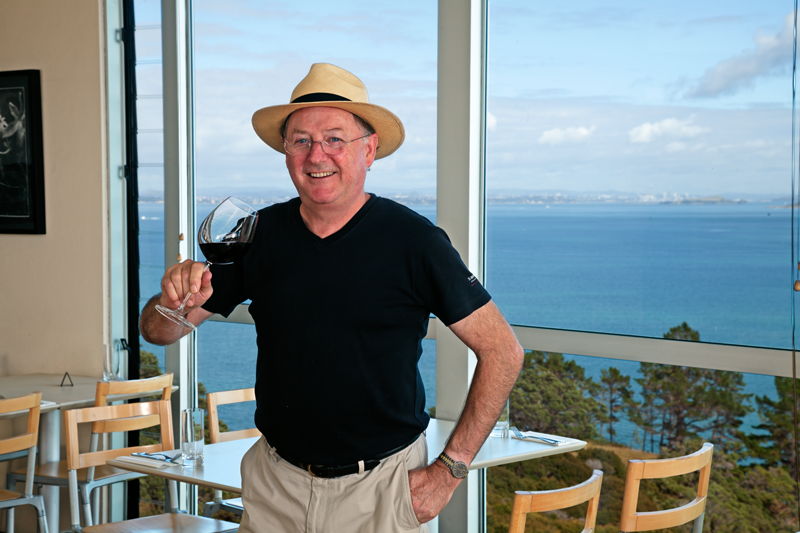 218 Te Whau Drive, Waiheke. Ph 372-7191, tewhau.co.nz.
Winter: lunch Friday-Sunday; dinner Saturday. Summer: lunch 7 days; dinner Thursday-Saturday (arrangements subject to change).
Top Ten Restaurant 2013 * Best Rural Restaurant * Runner-up: Best Upmarket Bistro 2013
Waiheke's classic and very fine all-round restaurant boasts an accomplished chef in the Pacific Rim tradition (Marco Edwardes) and extremely attentive service under the watchful eye of owner Tony Forsyth (above). Forsyth is one of the city's most engaging hosts, and if you're interested in wine, you really want to get him talking — he's got a world-class cellar out there, featuring top wines from New Zealand and elsewhere. Te Whau is dramatically sited high on a headland, with sweeping views across the ever-changing water to the wide sky and back to the city glittering in the far distance. It's beautiful, and breathtaking: a perfect spot for a convivial afternoon or evening
with friends. $$$$$
4 Spoons
A favourite dish: Market fish with little-neck clams and vanilla risotto, champagne leek and crayfish essence.
Good for vegetarians / Free-range chicken and/or pork / Takes large groups / Bar