Jun 25, 2013 Restaurants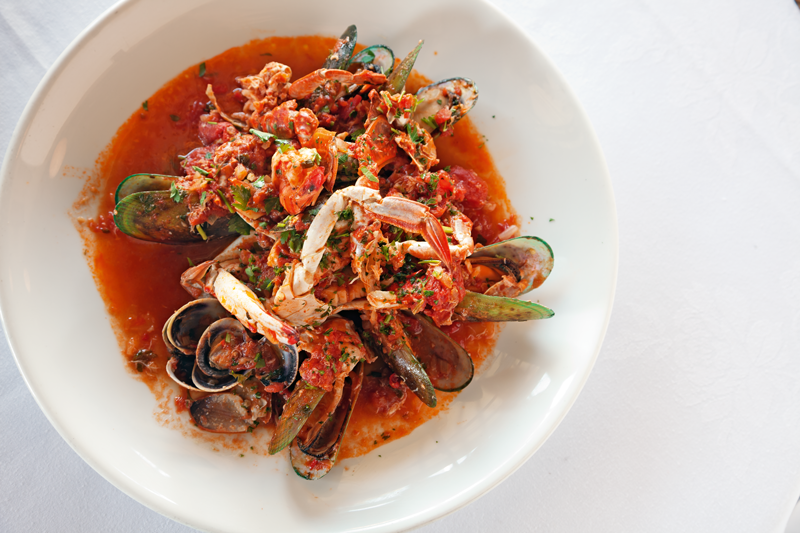 150 Ponsonby Rd, Ponsonby. Ph 360-1710, spqrnz.co.nz.
Lunch & dinner 7 days.
They celebrated the kind of anniversary at SPQR recently that might suggest the onset of middle age. We just hope we look that good when it happens to us. And they whooped it up with three straight nights of parties. Lesser mortals than restaurateur Chris Rupe might have taken a look at all that carry-on in the new hospo precincts downtown and thought it was time to open a B&B. But not him. He's a marvel. He's kept the coolest row of punters in town, lined up along the pavement. He's still enticing us in for brilliantly tasty long afternoon lunches (and short snappy business ones), late-night pizzas and everything Italianish in between, and he's still got the hippest staff in town strutting their stuff. And, now more than ever, he's still got a kitchen turning out very fine food. Some people go to SP to lurch about and bat their eyelids and generally misbehave and, sure, we know they need to do it. Us, we go for the food. It's like we're the ones up the back with a copy of Playboy, reading the articles. And loving it. $$$
3 Spoons
A favourite dish: Scampi tail linguini with garlic, chilli, Italian parsley and lime.
Fixed-price meal options / Good for vegetarians / Free-range chicken and/or pork / Good seating outside / Takes large groups / Bar / Craft beer selection
[booking_form]