May 24, 2016 Restaurants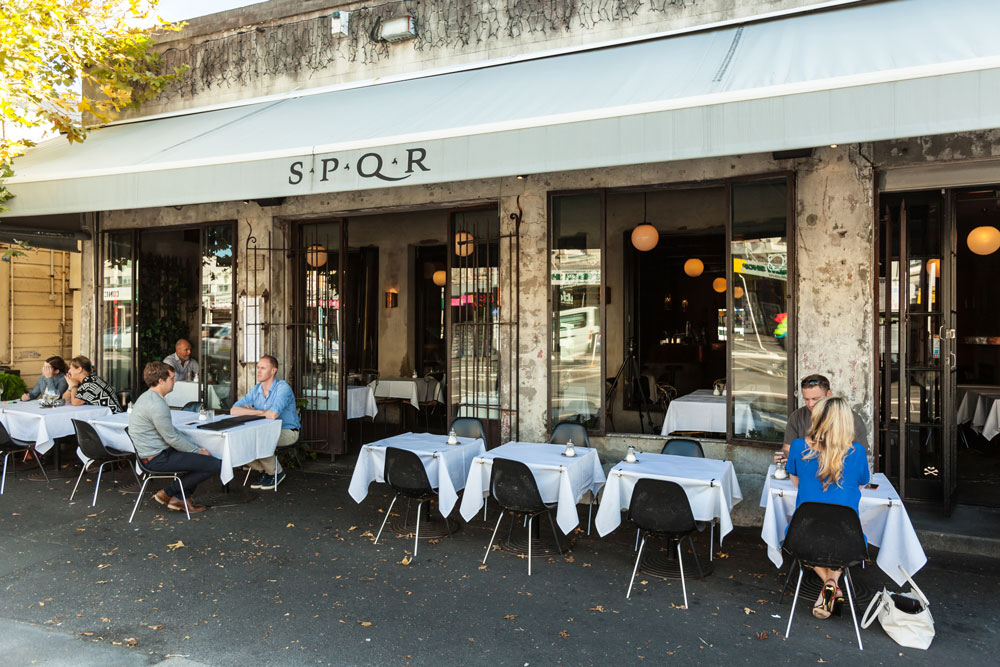 Photo: Sarah Grace

150 Ponsonby Rd. Ph 360-1710, spqrnz.co.nz
Hours: Lunch and Dinner 7 days. $$
What makes it special?
The epitome of Ponsonby, SPQR serves late-night pizzas and lunchtime pastas and every kind of drink you might want to accompany them, and it still has the best-looking row of tables out front of any restaurant in town.
Behind the scenes
It must be tempting for SPQR owner Chris Rupe to sell the rights to sit
at those tables out front. He'd make a lot of money. Good thing he doesn't, though, because that would destroy a vital element of this ever-popular bar/restaurant: the tables are open to all. Time it right and you, too, could score a spot, sit yourself down, and act as if you eat there all the time. Or maybe you do. And why not? SPQR serves remarkably good food, and almost its entire wine list is available by the glass, and the service is impeccably chic. Still a top spot.
A favourite dish
Oven-roasted snapper with saffron and lime risotto, rocket and shaved Monte Vecchio.
What it offers
Shared-plate options / Fixed-price meals / "Working lunch" / Pre-theatre menu / Vegetarian menu / Banquet menu / Free-range chicken and/or pork / Good seating outside / Takes large groups / Bar /Craft beer selection / Sunday BYO

City-Fringe Bistro
Bookings: Yes
Price: $$
Seats: 120
Chef: Daniel Morini

[booking_form]