Jun 25, 2013 Restaurants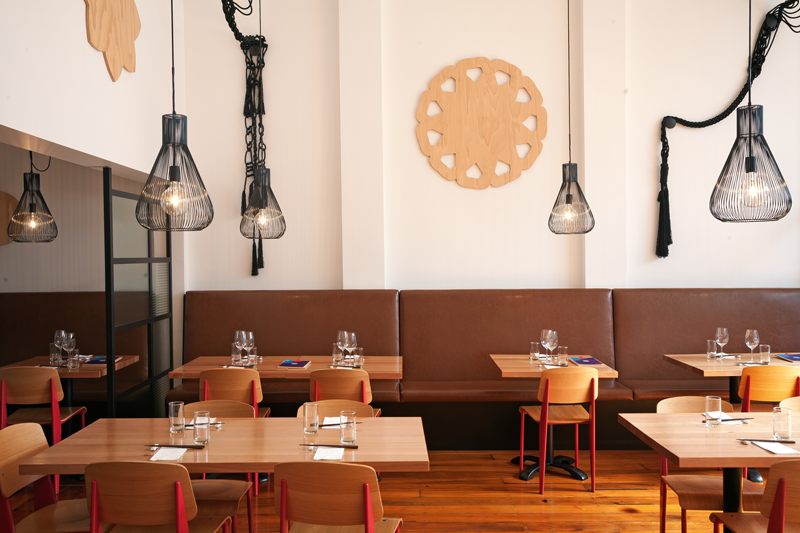 13 St Marys Rd, Ponsonby. Ph 360-0021, soto.co.nz.
Lunch Tuesday-Friday; dinner Tuesday-Saturday.
Soto wasn't in our Top 50 list last year, but there was only one reason for that: they had closed their doors for a complete refit, and we just had no way of knowing what the new place would be like. We're delighted to say we do now. The new-look Soto has retained its commitment to exquisite food and refitted itself in a cool, spare, modern style. It's an Izakaya restaurant, which is to say customers are encouraged to dine informally, popping in for a quick bite and a glass of something or settling in for a longer time, perhaps as a group of friends, and putting a meal together as you go. And the food? They do lovely sushi and sashimi, of course, and have remained particularly good with tofu. But here's a different kind of treat: venison tataki with Kapiti Kikorangi cheese. Wow. The menu, still under the supervision of chef Makoto Tokuyama at Cocoro , is full of fusion delights like that. $$$
4 Spoons
A favourite dish: Tofu and courgette wraps with sweet mandarin miso.
Shared-plate options / Fixed-price meal options / Degustation options / Good for vegetarians / Free-range chicken and/or pork / Private room / Good seating outside / Takes large groups