Jun 24, 2015 Restaurants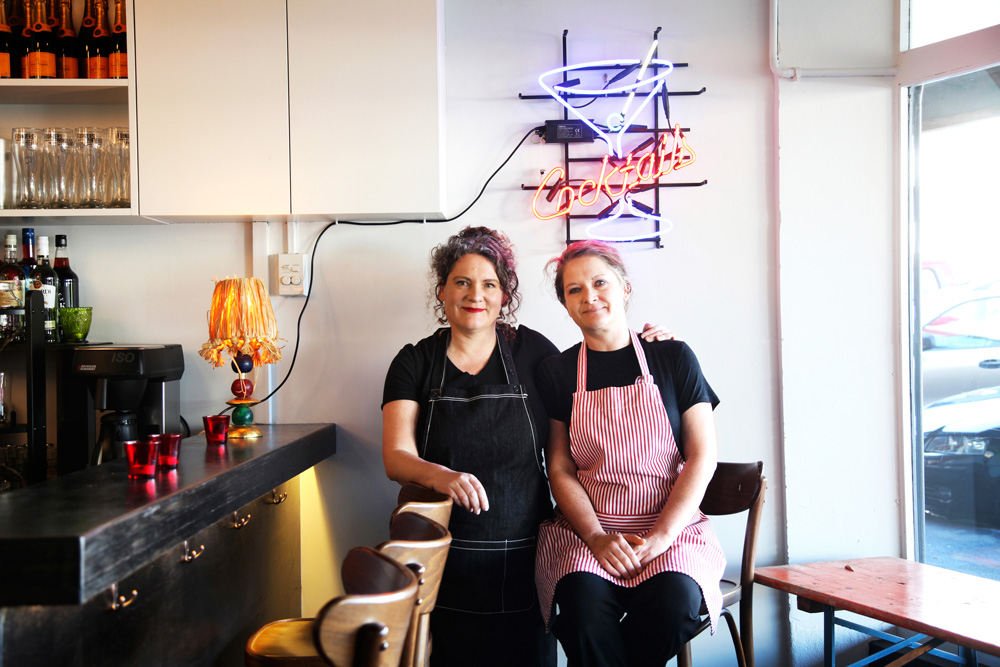 472 Richmond Rd, Grey Lynn. Ph 360-6207.
Breakfast Saturday & Sunday, lunch & dinner Tuesday-Sunday. $$
Esther Lamb (above, left) was much admired and more than a little famous for her last Auckland bistro, Sunday Painters (which still exists, but with different owners). When she left there, she thought she'd escaped hospo for good, but it's lured her back and we are delighted. The old Delicious premises in West Lynn have been smartly made over, the restaurant and bar service are now warm, eager and attentive, and the food, in the hands of Beki Lamb (right), is delightful.
Explore the tapas but leave room for a main — and for apple pie too. Good, good, good.
A favourite dish: chargrilled octopus & chorizo skewers with ouzo mayo and lemon.
NEIGHBOURHOOD
Shared-plate options
Good for vegetarians
Free-range chicken and/or pork
Private rooms
Takes large groups
Bar
Craft beer selection
Good for kids