Aug 18, 2012 Restaurants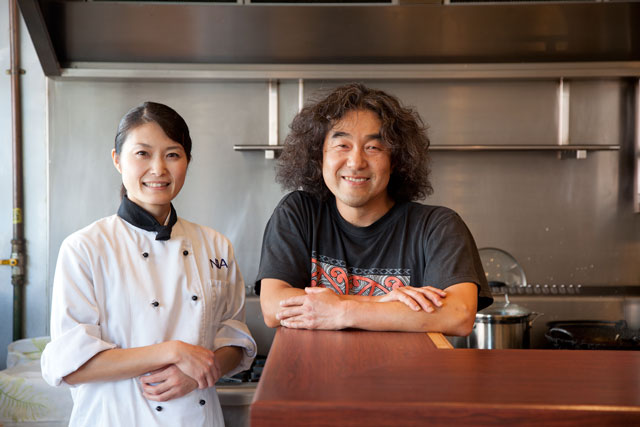 601 New North Rd, Morningside. Ph 849-7268.
Lunch Tuesday-Sunday; dinner Tuesday-Saturday. 
It's in a windswept and unlovely part of town, they can't fit more than 20 diners at a time and the room is pretty spare. But Sake Bar 601 has a long list of repeat diners and there are two good reasons: chef Hiroshi Miyata's creative fusion food and Gen Ogata's calm charm out the front. Miyata (above, right, with fellow chef Ai Uragaki) turns snapper into carpaccio rather than sashimi and makes Agria chips super crisp and Japanese with tempura batter, while his nabe-yaki seafood hotpot and slow-cooked beef curry with organic udon noodles are exquisite versions of Japanese comfort food. And with his moffle dessert, he turns glutinous rice into a crisp waffle and enlivens it with red bean paste (anko) and cream: simply delicious, and only $8.
A favourite dish: Moffle with anko and cream.
$$$  |  V  |  FR  |  B  |  K     what's this?