Jun 24, 2015 Restaurants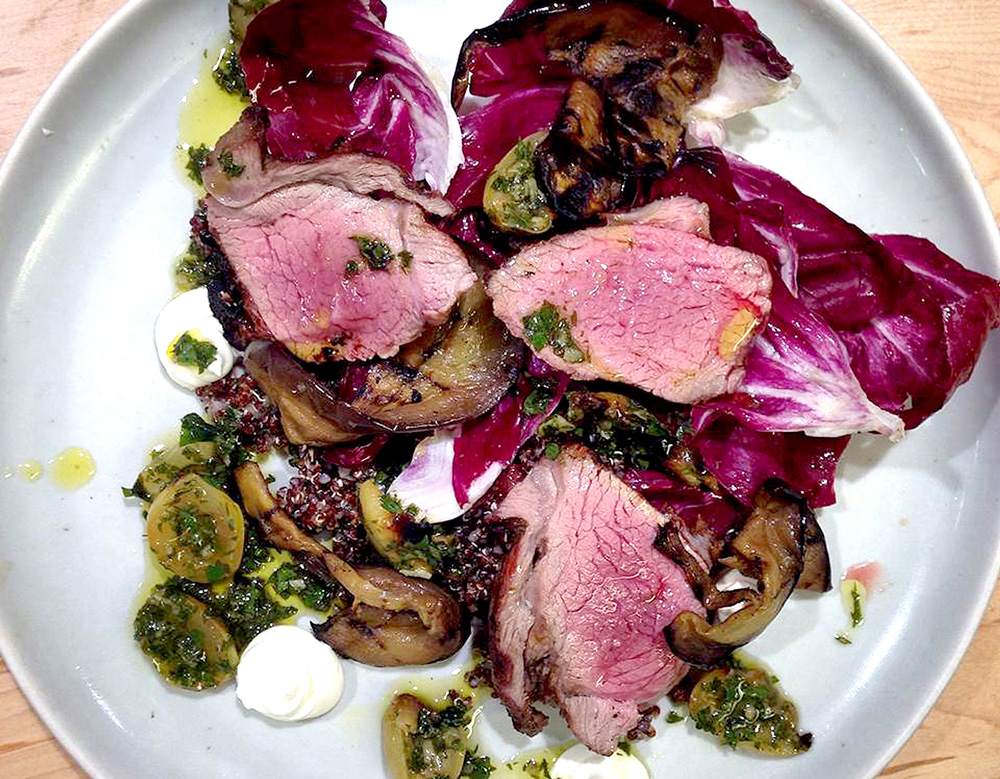 82 Gladstone Rd, Parnell. Ph 369-1182. hipgroup.co.nz/rosie
Breakfast, lunch & dinner 7 days. $$

Finalist, Best all-day Restaurant
It's by the Parnell Rose Gardens, geddit? In fact, as we've mentioned before, we suspect it is the secret pleasure of many Aucklanders to breakfast at Rosie, stroll in the gardens and then along Tamaki Drive (biking's good!) and get back to Rosie in time for lunch. After that, of course, you can simply do the same thing in the other direction, wandering through the Domain to Mt Eden and back.
The food? Mike de Vries is a chef committed to brilliantly tasty bistro dish with many original flourishes, and we love it. We also love the place itself — as Parnell deserves, it's the very epitome of casual modernist elegance.
A favourite dish: Lamb, eggplant, quinoa, labneh, table grape vinaigrette (pictured).
NEIGHBOURHOOD
Shared-plate options
Good for vegetarians
Free-range chicken and/or pork
Craft beer selection
Good for kids
[booking_form]