Feb 9, 2016 Restaurants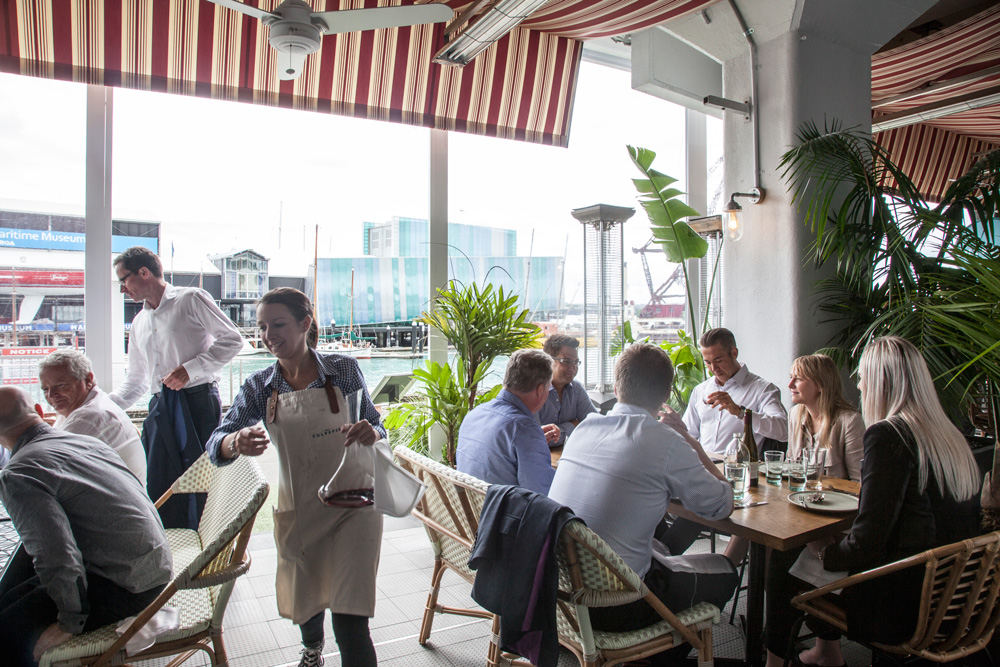 The Culpeper
Shed 22, Princes Wharf, Viaduct.
Ph 320-4373. theculpeper.co.nz
Hours: Seven days, 11.30am till late.
Dinner bill: Starters $18-$23; mains $21-$45; desserts $16.
4 spoons
Words by Simon Wilson, photo by Ken Downie. This article was first published in the January 2015 issue of Metro.
Given my glowing review of Euro, you might think The Culpeper is where Nourish Group let their hair down. Sadly, it has a seasidey décor, especially on the terrace, that looks like it was thrown together with bargain bin items from Briscoes, with a kitset colour scheme to match. That Princes Wharf site deserves better. As for the name: when did it become okay to copy a London bankers' hangout?
The rest is far more likeable. The floorstaff are friendly and functional, and the bartender made me a martini that was so dirty I suspect he tipped in half a can of olive juice. Not exquisite, but definitely tasty.
As for the food, I ate a divine heirloom tomato salad with slices of big green toms, halves of little yellow ones, ricotta and strawberries, and a few decorative wild strawberries too, all put together with a sharp sweet dressing. It was the perfect counterpoint to some of the most delicious brisket I've ever had. Fourteen hours on the fire, juicy, fatty and also sweetly meaty, it fell apart to the touch.
Even better, they serve market fish, baked in the fire pit "on the bone", which means you get everything but the head. I had tarakihi, served with green papaya, iceberg lettuce and a Vietnamese nam jim dressing, and it was brilliant — food fit for some fabulous feast. There was far too much for one person, although I didn't let that stop me.
The other thing I really liked: they played Nina Simone singing Randy Newman's "Baltimore". Not all the music was so good, but a song like that is always reason to be happy.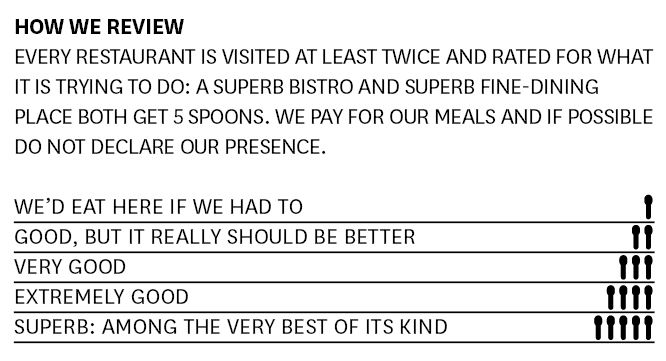 [booking_form]