Nov 23, 2015 Restaurants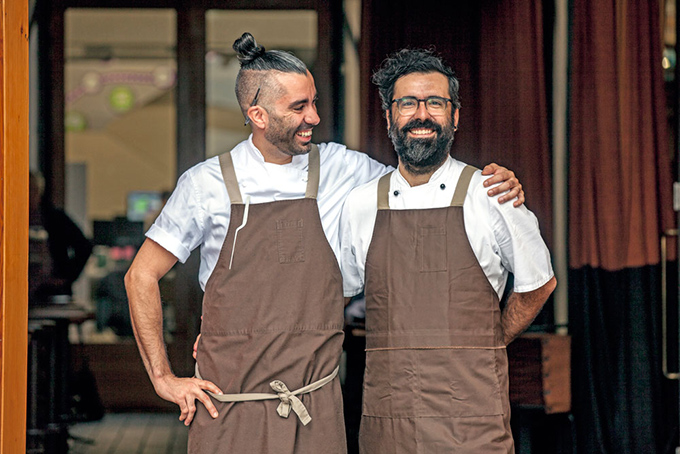 Beirut delivers an exquisite Middle Eastern experience.
 
Beirut
85 Fort St, city.
Beirut.co.nz
Hours: Weekdays, 7am-late; Saturdays, 12pm-late.
Dinner bill: Starters $5-$8; small and larger plates $14-$29; desserts $13-$15.
Restaurants, eh. What I like: comfort and style, where you don't sink into a banquette that's too low for the table and are not sitting so close to the people next door you can hear their conversation more easily than your own. A welcome that's so warm and friendly you never once think the staff might be competing with the customers to see who's cooler.
Cheap cocktails that taste delicious all the way to the bottom of the glass, as opposed to the drink lasting just a few sips before all that's left is the slowly melting ice. A wine list that will tempt you with something new, by the glass, for a decent price. Food you haven't tried before, and every dish looking far more beautiful than you imagined, and tasting, every single mouthful, absolutely glorious. And at the end of it all, a bill that's smaller than you feared.
I'm not a fantasist. I've been to Beirut.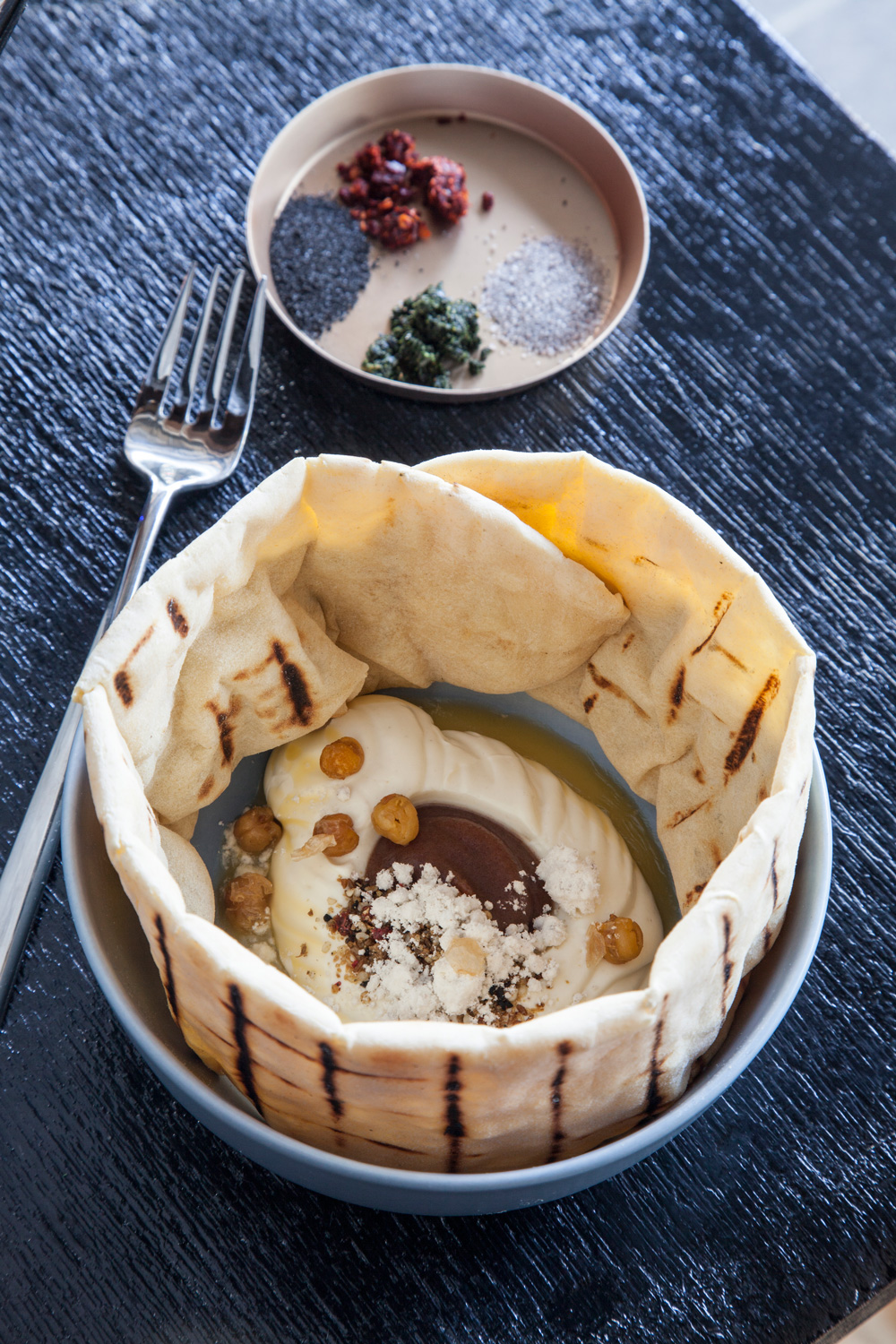 Smoked yoghurt labna with condiments.
My god, I'm excited about this place. Beirut is down the eastern end of Fort St, in the crook of the road they've made into a "shared space". It looks like the council's dream for that street made real: a lovely old building, tables and planters spilling onto the repaved street. With Ima Deli along the way and Indochine and other places also spreading their wings, Fort St could be gearing up for a great cosmopolitan summer.
Except, the council is fighting Beirut about where to put its planters and tables. FFS. The street is wide and meant to be people-focused: why would it matter?
Beirut is not the latest word in urban sophistication — it's not trying to be Ponsonby, or Britomart for that matter. I like both those places, but I don't want the whole city to be like them. To look at, it has a cool, sophisticated vibe, but to be in, it's more like your favourite local. Folksy staff. Good music, ranging widely through jazz and rock and pop.
They sell "shrubs" — fruit-based cocktails with or without alcohol — which are fantastic. Recommended: pear and ginger with rum; celery with vodka; fig and apple with calvados; persimmon with tequila… They've also got cocktails, concocted by a barman who has just competed in a world championship, and a wine list that's full of exotic intrigue and almost all available by the glass.
Although, if you want the Krug, you have to buy the bottle — for $500. With almost all the other wines pretty cheap, I assume the Krug is for business tycoons who spill out of Shortland St begging to have all their money taken off them. With strip clubs nearby, such a thing is not beyond the realms of possibility.
And wow, the food. Exquisite Middle Eastern probably nails it. You may recognise the names — za'atar, fattoush, kibbeh, merguez — but even if you do, you're unlikely to know the dishes in this guise. They're like studies in rapture: lovely to look at and bursting with flavour treats in every mouthful.
The goat is unbelievably tender and tasty; eggplant is transformed by toasted sesame and kale; duck breast ras el hanout, with fragrant rose petal jam, citrus-cured red cabbage and a whole purple carrot, is a serious candidate for best duck dish in town.
Even the little dish of condiments (citrus pepper, smoked salt, etc) is splendid.
Best of all, the smoked yoghurt "labna" (usually called "labneh", but hey) has a smokiness so seductive it will reorient your entire perception of yoghurt, dates, flatbreads, smoked foods and any combination thereof.
And afterwards, there is saffron floss, which is served with a blob of clotted cream and is even more laughably delightful than it sounds.
Beirut's not perfect. The dishes are for sharing and served as courses, so would it kill them to give diners a clean plate between each course?
The floor staff are lovely, and keen to please, and good at telling you what's on the plate. But you don't sense a lot of experience, and on two occasions, after I told them the type of drink I liked, the bar staff made wrong choices.
There was also a dud dish: "scotch fillet", tough and too salty. Easy to fix, and I'm sure they will. Chef just has to taste the food.
That aside, there's more sheer delight in the eating here than you'll find in most of the posh restaurants in town put together. Chef Javier Carmona should take a bow. So should his boss, Nick McCaw, who gave us 1885 and the BCC and Mexico, and many more bars and cheap eateries, and has created Beirut as his first full-on upmarket restaurant. I'll be back.

This article was first published in the November 2015 issue of Metro. 
Follow Metro on Twitter, Facebook, Instagram and sign up to the weekly e-mail