Feb 7, 2013 Restaurants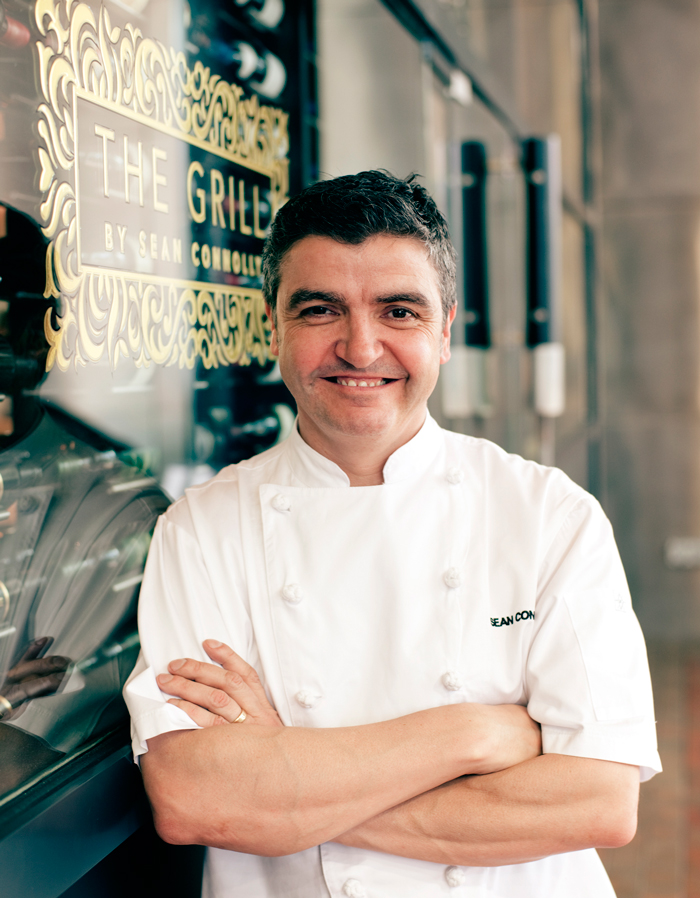 Sean Connolly, the award-winning chef and the name behind The Grill tells us about his favourite summer flavours, and the upcoming Marlborough Dinner Series.
What are your top three flavours/dishes of summer?
White anchovies
Tomatoes
Duck eggs
What is the most under used ingredient, and why should we by using more of it?
Ortiz anchovies. They are the best anchovies in the world… wonderful depth of flavour a great way to season your food without using salt in both fish & meat dishes.
Every kiwi loves a good BBQ, what are your top tips for the man behind the barbie?
Behind the barbie I cook my steak 3 to 4 minutes on either side then rest for 6-8 minutes
We know you cook for a career, how does the routine work at home, does your wife do most of the cooking?
I fly a lot and I really appreciate a home cooked meal, my wife Jo is a wonderful cook I might cook once a week but she does the majority of the cooking I am very lucky.
What ingredients can we ALWAYS find in your pantry?
Ortiz anchovies, chocolate, eggs, jamon, black pudding, dry chilli flakes, good butter.
You also have three little ones in your family, what are their favourite summer treats? Do they like to help you out in the kitchen?
My kids are enthusiastic cooks. We like to make ice cream together in summer & fresh berry popsicles.
What can we expect to see from you, and The Grill by Sean Connolly, in 2013 that is new and exciting? New recipe book, other TV shows etc?
Not sure if we have another show but we do have a cook book coming out which is about the show and a snapshot our daily life at the Grill.
We know you travel a lot and can't always be in the restaurant, so a great team is critical. What do you look for in a head chef?
It is important that my head chefs are of a like mind… I love to collaborate and discuss food and it can't be one sided – I can't trust  the chef if they're giving me nothing back. My chefs have to be world class and self-motivated, but if they don't believe in the philosophy of my food and the restaurant then it's all over…. see ya later.
We hear there is a Marlborough dinner series coming up in The Grill, tell us about that?
I'm very excited about the Marlborough dinner series, it will be a great event. I have a special place in my heart for Marlborough and I can't wait to cook with their sensational produce and drink their wonderful wines. Over four nights (February 24-27) each dinner will be hosted on the mezzanine floor and will consist of four courses of delicious Marlborough produce prepared by my team and I at The Grill, with each course matched to a glass of wine from the featured winery. Each evening will also be hosted by a representative from the winery to present each of their wines.
Seats are still available and you can find out all the details at The Marlborough Dinner Series.

Marlborough is renowned for amazing food and wine, how do you pull together a menu that showcases the 'best of'?
I've had to taste over 30 wines to come up with the menu but it was made easy collaborating in open discussion with my staff….It's a tough job but some has to do it!
Coming soon: Chinese New Year- what it's all about and how you can experience it.