Aug 18, 2012 Restaurants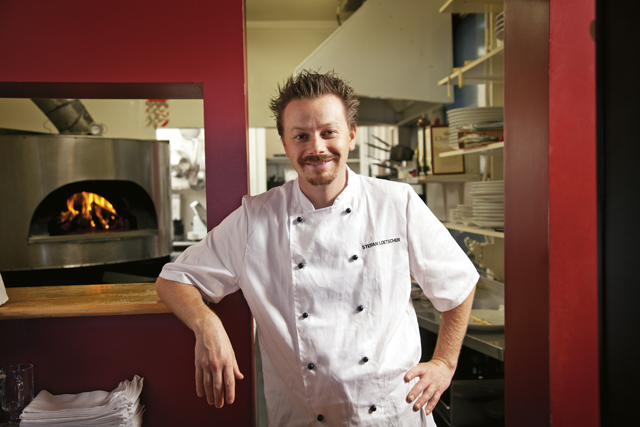 186 Jervois Rd, Herne Bay. Ph 360-0714.
purerestaurant.co.nz Dinner Tuesday-Saturday. 
PURE RESTAURANT IS NOW CLOSED
In a city stuffed with celebrity chefs, Stefan Lötscher (above) is our favourite unsung hero. Quiet, charming, dedicated, this Swiss expatriate is a craftsman of the kitchen, turning out a string of exquisitely conceived and executed dishes and demonstrating a rare ability to match flavours and proportions to beautiful effect. A recent pork dish had one of our judges in a rapture: three tender pink medallions of fillet and three small melt-in-the-mouth cheeks, with a sauce with remarkable depth of flavour and a ragout of small crisp cauliflowerets and mushroom wedges. Lötscher makes the bread and serves amuse-bouches and palate cleansers, all to a standard you would hope for in a fine-dining restaurant. But Pure is a bistro and the food is bistro style: it's a lovely place, where they aim for, and achieve, so much more than you might expect.
A favourite dish: Pork fillet and cheek with cauliflower and mushroom ragout.
$$$$  |  FP  |  PR      what's this?
RUNNER-UP
Best Upmarket Bistro