Jun 25, 2013 Restaurants
Prego -DSC_1799.png">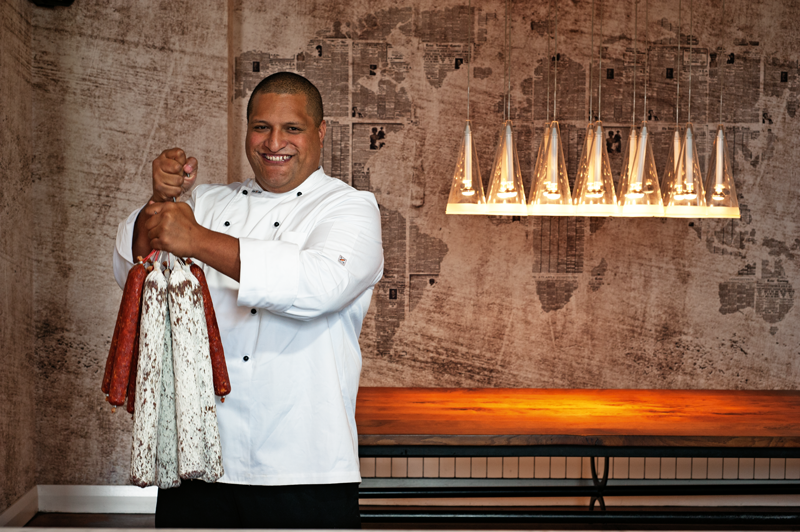 226 Ponsonby Rd, Ponsonby.  Ph 376-3095, prego.co.nz.
Lunch & dinner 7 days.
Prego is the heart of Ponsonby: smart, busy, highly accomplished in both food and service, and so entertaining — at Prego, customers and staff alike strut their stuff and enjoy each other doing so. It's also brilliantly inclusive. Business lunchers keep going back to Prego. Ladies who lunch, lunch at Prego. Parents bring in kids to eat an early-evening pizza, dinner groups kick back and enjoy themselves after that, and the bar will accommodate you even later again. Under head chef Lennox Bull (above), the Italian standards are immensely reliable, the specials worth checking, and there are some real treats — including a delicious pumpkin pasta dish and a simply divine platter of figs with gorgonzola. And perhaps the single most special thing is that the staff look after you so wonderfully well. Join the bustling throng inside, grab a table in the shady courtyard if you're lucky or head for a private room upstairs: it's all good. $$$
3 Spoons
A favourite dish: Fichi e prosciutto crudo: baked figs, gorgonzola, prosciutto and aged balsamic.
Shared-plate options / Free-range chicken and/or pork / Private rooms / Good seating outside / Takes large groups / Bar / Good for kids / No bookings
[booking_form]