May 24, 2016 Restaurants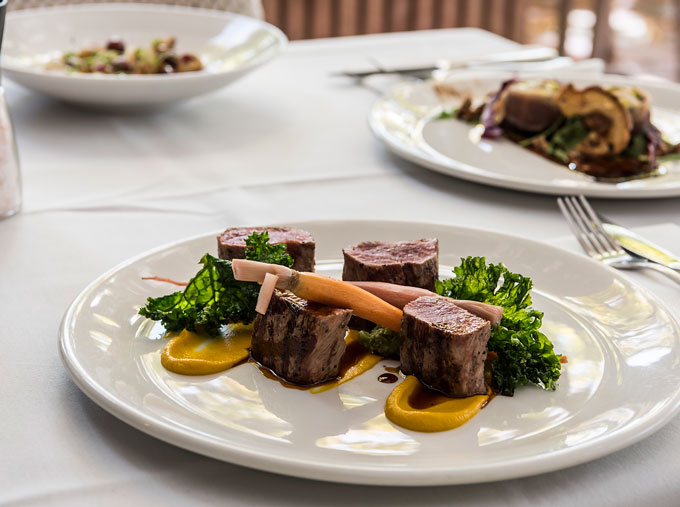 Prego " width="1000" height="656" />
Photo: Georgia Bramely

226 Ponsonby Rd. Ph 376-3095, prego.co.nz
Hours: Lunch and Dinner 7 days. $$
Finalist, Peugeot People's Choice Award for Auckland's Favourite Dish: Market Fish with Herb Risotto
What makes it special?
The Ponsonby lunch would not be A Thing without Prego. Nor would the Ponsonby early-evening dinner out with the kids, nor the recline-into-the-evening dinner with friends. Reliable, forever.
Behind the scenes
Guess who's 30? Party time, if you're looking for some excuse. But first, a word about the market fish with risotto. Quite possibly it's the national dish of Auckland. The quintessential lunch of the lunching classes, always cooked superbly, the sort of thing many restaurants might not even bother to get right, let along make special. But Prego flourishes on a code of caring for its customers, so of course it's special. The popular dishes are popular for the best of reasons. The courtyard is popular for the same reason: it's really lovely to sit in. Prego. Who even needs an excuse?
A favourite dish
The fish, but also the chargrilled Hawke's Bay lamb loin with zucchini, chick peas, black beluga lentils, semi-dried tomato, cipollini onion, mint & roast garlic jus.
What it offers
Shared-plate options / Good for vegetarians / Free-range chicken and/or pork / Good seating outside / Private room / Takes large groups / Bar / Craft beer selection / Takeaway menu / Good for kids (kids' menu includes free ice cream with chocolate sauce)

City-Fringe Bistro
Bookings: Yes, for lunch (Mon-Thur) and large groups
Price: $$
Seats: 120
Chef: Lennox Bull

[booking_form]