May 24, 2016 Restaurants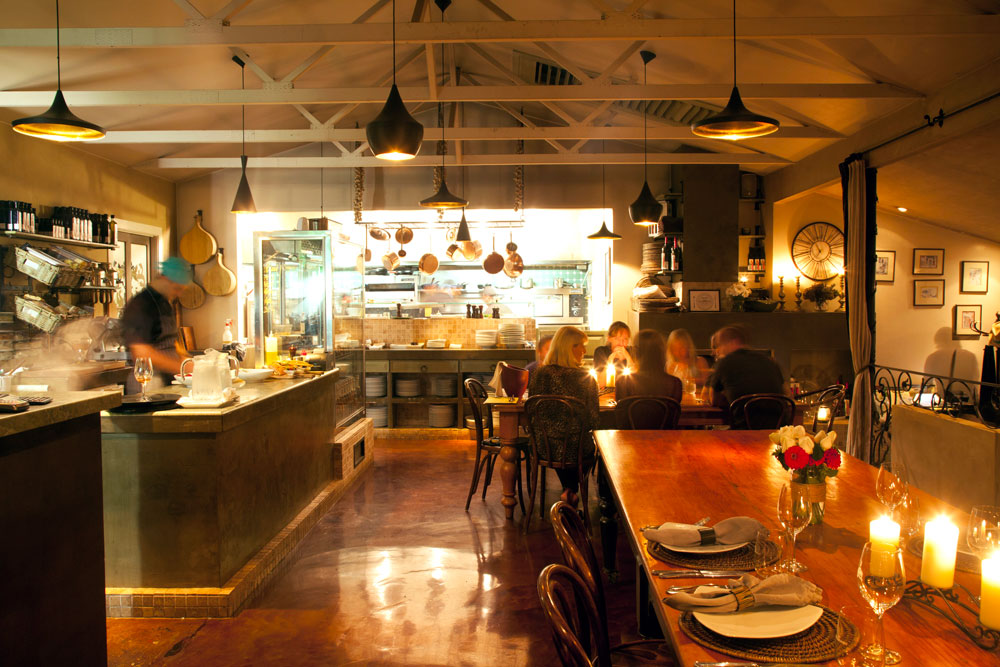 Photo: Ken Downie

205 Awaawaroa Rd. Ph 372-2148, podericrisci.co.nz
Hours: Lunch Thur-Mon; Dinner Thur-Sat (Closed Thur for Dinner in Winter) $$
What makes it special?
It's like a secret retreat: a long drive in the country takes you down the winding road, almost to the sea, and then the valley opens up: farmland, vineyards, an enormous kitchen garden and the delightful sprawling premises of Poderi Crisci, winemakers and restaurateurs with enough charm to knock the pants off you.
Behind the scenes
Antonio Crisci is one of those chefs dedicated not to the exquisite little thing on a plate (although he can do that very well) but to the larger experience of eating. A long lunch with family and friends is surely his idea of heaven. So that's what he offers: Sunday lunches that go on for hours. Even if it's not Sunday, he still shares the love, with leisurely meals on the terrace and inside the Tuscan ranch. If food is a metaphor, Poderi Crisci is the proof.
A favourite dish
Semifreddo all'ananas: Pineapple and pistachio semifreddo with crème anglaise and semi-dried orange.
What it offers
Shared-plate options / Daily "Trust the Chef" 5-course lunch for $75pp / Sunday Long Lunch, 4 hours, $70pp + drinks / Degustation option / Good for vegetarians / Good seating outside / Underground cellar for 30-60 / Takes large groups / Good for kids / Kitchen garden on site

Destination Restaurant
Bookings: Yes
Price: $$
Seats: 120
Chef: Antonio Crisci

[booking_form]