Jun 24, 2015 Restaurants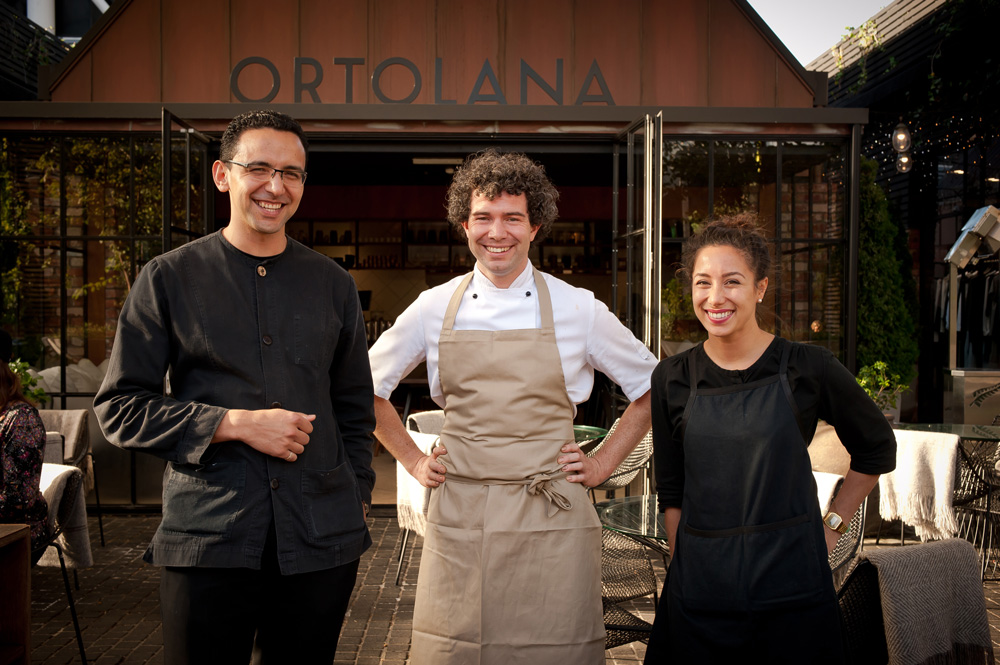 The Pavilions, 31 Tyler St, Britomart. Ph 368-9487, ortolana.co.nz
Breakfast, lunch & dinner 7 days. $$
Best All-day Restaurant
Ortolana was the flagship all-day restaurant of the Hip Group when it opened (and it's since been joined by Rosie, and St Heliers Bistro). We like to think of it as the heart of Britomart: a beautiful indoor/outdoor haven in the middle of the Pavilions, serving excellent fresh food backed by charming service — just perfect for everything from business meetings to après-shopping treats and evening relaxation.
The Hip Group grows a lot of its own produce, and meat, and it's presented by chef Gavin Doyle (that's him above, flanked by wait staff Remo Kaines, left, and Roma Tallon) with a delightfully light touch.
A favourite dish: crayfish ravioli with preserved lemon & garden herbs.
CITY BISTRO
Shared-plate options
Good for vegetarians
Free-range chicken and/or pork
Good seating outside
Craft beer selection
[booking_form]