Jan 15, 2013 Restaurants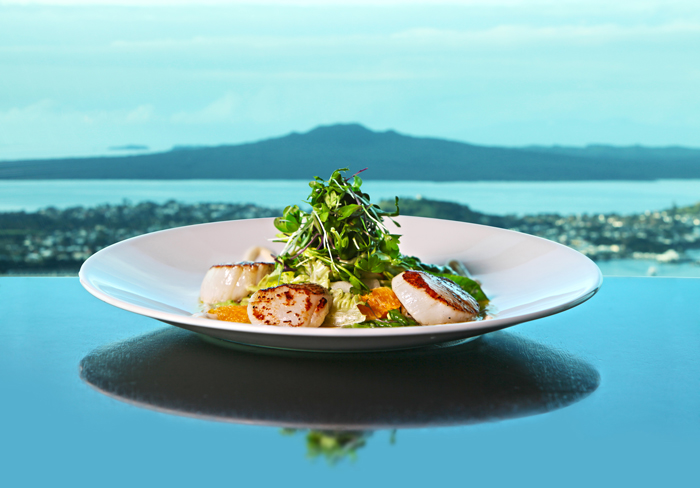 Stunning views and food to match – Orbit Revolving Restaurant is situated at the top of the Sky Tower, 190 metres above the ground. The dining room rotates once every hour, providing a truly unique experience and amazing 360-degree views of Auckland City.
High flying architect Andrew Lister set his sights at a dizzying level with his up-to-the-minute Orbit restaurant design. Combining stylish décor, delicious à la carte menu and 360-degree views, Orbit stands out as Auckland's top dining experience.
Plus enjoy free Sky Tower admission to the Main Observation level when you dine at Orbit (normally $25 per adult). Sky Tower admission for Orbit diners is limited to 45 minutes prior to dining and/or upon completion of dining. The Sky Tower's Observation Levels close at 10.30pm Sunday to Thursday and 11.30pm Friday and Saturday.