Jun 25, 2013 Restaurants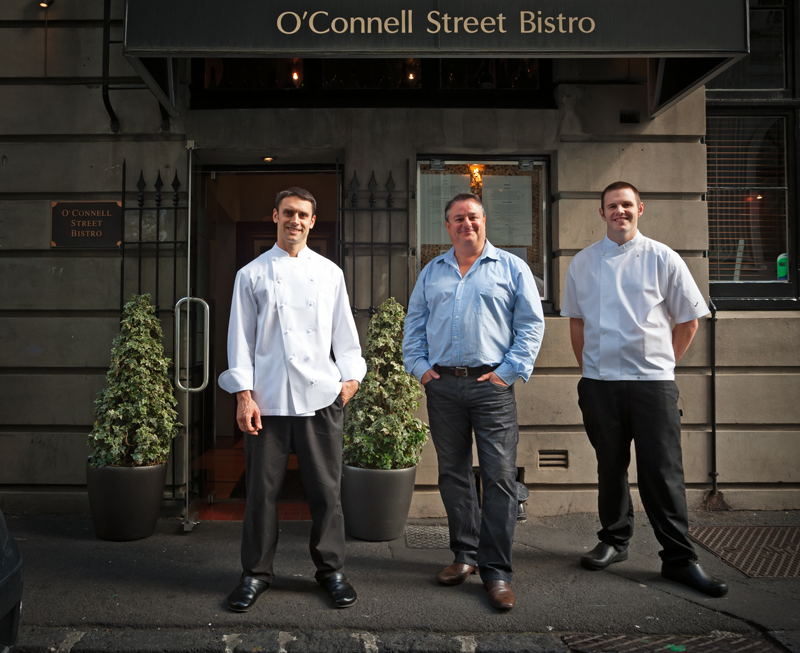 3 O'Connell St, CBD.  Ph 377-1884, oconnellstbistro.com
Lunch Monday-Friday; dinner Monday-Saturday. 
Top Ten Restaurant 2013 * Best Smart-Dining Restaurant
O'Connell Street is the CBD's great, classic restaurant, for 16 years now the tenderly nurtured brainchild of Chris Upton (centre). He's built up a very impressive wine list, tutored his staff to consistent standards of excellence, coaxed from his kitchens a series of reliably superb dishes — including the best steak tartare in town, a wondrous rabbit pappardelle and what must be thousands upon thousands of oysters. OSB is a kind of dining room for the nearby law and money firms of Shortland St, but it has much broader appeal than that might suggest (it's also, for example, the place in town serving the best fixed-price pre-show meals). And currently, it's enjoying a resurgence with a new chef, Alex Strobach (left, with Andrew Lautenbach, right), who has just completed a long stint as sous chef to Simon Wright at The French Café. Is it a coincidence that both these restaurants topped their categories in our awards this year? We really don't think so. $$$$
5 Spoons
A favourite dish: Pappardelle of wild rabbit, smoked bacon, walnut and watercress pesto and Parmigiano Reggiano.
Fixed-price meal options / Private room / Takes large groups / Bar