Jul 12, 2018 Restaurants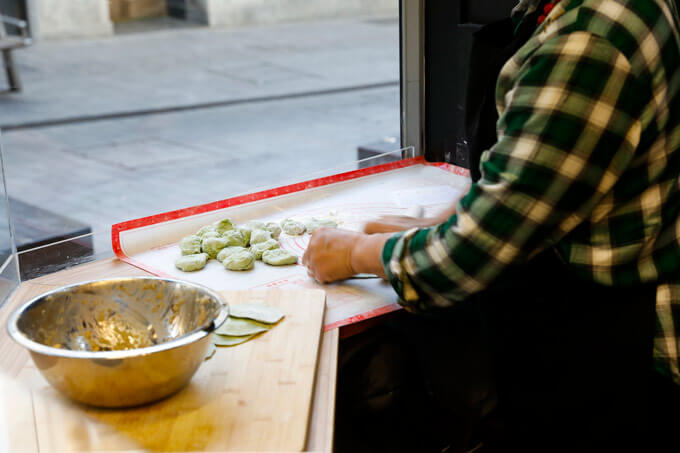 Sumthin' Dumpling is a new dumpling bar on O'Connell St. 
Mince and cheese dumplings sound awful don't they? The kind of novelty cross-cultural hybrid dish that makes you cringe until you take a bite, and then it makes sense. Fatty beef mince and mozzarella encased in puffy, thick-ish wrappers are fried until they're crisp on one side – it shouldn't work, but I can totally imagine tipsily smashing back a tray-full while watching the weekend party crowd come and go on O'Connell St. New hole-in-the-wall shop Sumthin' Dumpling will be open late on Friday and Saturday nights for you to be able to do just that.
New Zealanders might be proud of the mince and cheese pie – it's almost reached national dish-status, but Sumthin' Dumpling's owners Shane Liu and Berdina Stuart had a hard time convincing Liu's mum Lan, the shop's head chef, to put mince and cheese into her Shanghainese dumplings. She came round, but then they had to convince her to add more cheese when all she wanted to do was take it out.
Read more: The best xiao long bao dumplings in Auckland | Top 50 Cheap Eats in Auckland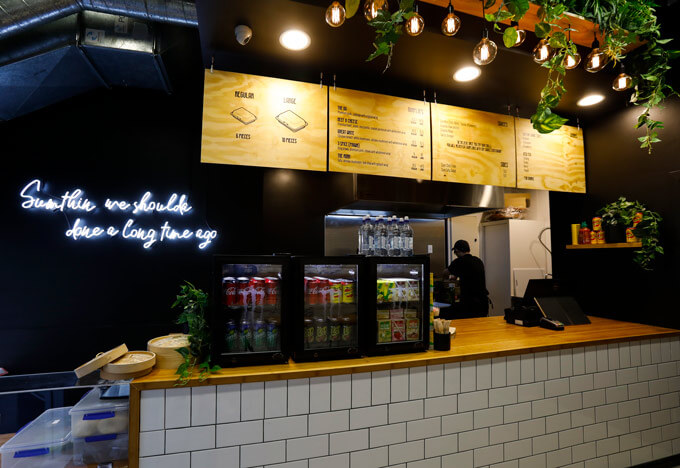 Purists needn't worry, there are some more traditionally filled dumplings on the short menu too, like pork and cabbage, or tofu and vegetable wrapped in a vibrant green, spinach casing. All the wrappers are made daily in the shop's front window, and each little dumpling is formed with the requisite 12 pleats – a nod to Shanghai tradition amidst the less conventional offerings.
Dumplings aside, Sumthin' Dumpling also offers a fabulous range of what Liu, politically un-correctly, describes as "FOB (fresh off the boat) drinks." There are fun fizzies including a very sweet non-alcoholic Chinese cider, and a range of vegan-friendly soy shakes in flavours like strawberry and chocolate. They'll also serve fries.
Sumthin' Dumpling officially opens Monday 16 July but they're handing out free samples Friday morning, 13 July. Get 'em while you can.
Sumthin' Dumpling
12 O'Connell St
Central city
@sumthindumpling