Aug 23, 2017 Restaurants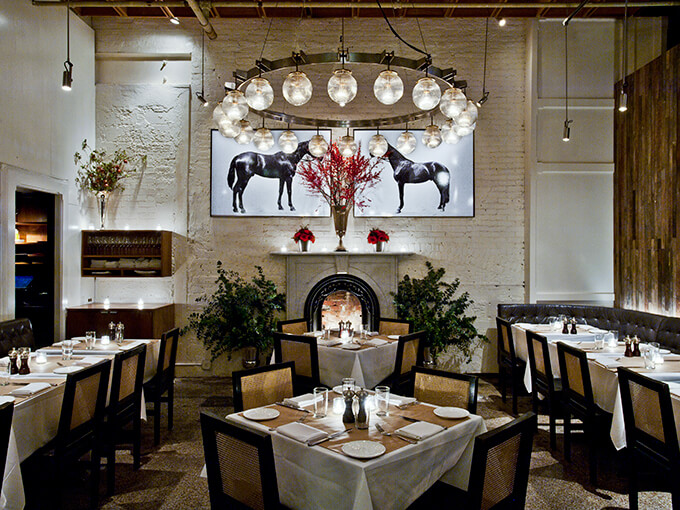 When Brad Farmerie's Public first opened, it was one of the buzziest restaurants in New York. That venue closed after 14 years, but Farmerie went on to open an empire of eateries (including Saxon + Parole, above) with business partners AvroKo Hospitality Group. In 2019, Saxon + Parole will open in Auckland's Commercial Bay development alongside a new type of food court, Harbour Eats.
While Saxon + Parole will anchor the food offering at this Warren and Mahoney re-development – which you can read more about here – Harbour Eats dining hall will be the first of its kind in New Zealand. A regularly changing cast of food stores will skirt a huge, 700-seat open-plan dining room complete with round-the-clock bar, living plant-covered walls and theatrical open fire cooking stations. All of this is being designed in collaboration with local firm, Izzard Design.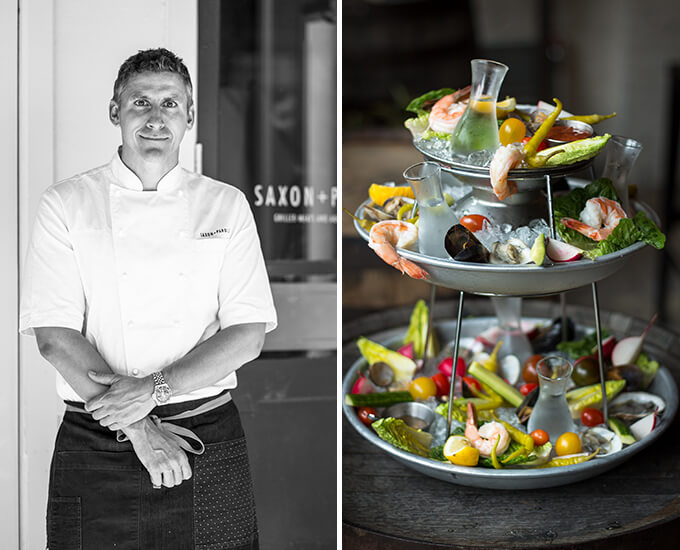 Metro and Paperboy chat to Farmerie about what's to come.
Tell us about Saxon + Parole 
Saxon + Parole opened in NYC in 2011 with the goal of creating a great neighborhood restaurant focusing on "grilled meats and aquatic delights," craft cocktails, a wine list from the United States and classic regions, and happy hospitality. The name was inspired by two thoroughbred racehorses who were at the height of their popularity at the turn of the century, raised and trained in upstate New York. Saxon was a big, beautiful horse expected to win every race that it entered, and Parole was a smaller horse that didn't have high hopes. Saxon went on to win quite a few races, but it was Parole who surprised everyone. When he was retired, he had earned more money than any racehorse in the US. So Saxon + Parole is the story of both the big and beautiful as well as the unexpected, which is reflected in the design, atmosphere and menu.
What should people know about your style of cooking? 
I have been lucky enough to have had a chance to travel all over the world and work with amazing chefs, so the essence of my cooking is to incorporate interesting and unusual ingredients from around the globe into recognizable dishes that help turn them into something memorable – bright and vibrant flavors are my signature from using fresh herbs, chilies, and citrus. I've applied these ingredients and philosophy from fine dining at our Michelin-starred restaurant PUBLIC, to Mexican inspired bar food at Ghost Donkey , and even making the leap into airplane eats with our Saxon + Parole menu on JetBlue Airways business class MINT service.
What will differ in terms of your New Zealand offering? 
For Saxon + Parole Auckland, I am looking to bring over the dishes that have become classics in NYC but incorporate Kiwi ingredients that I have loved using over the years such as Cervena venison or Olivado avocado oil and celebrate the New Zealand winemakers that I have had the good fortune of befriending over the years. There will be a strong family resemblance to the original but with some space to create future classic dishes and cocktails.
You opened Public, the first New Zealand influenced restaurant in NYC, what does it mean to be opening something here? 
It's true! We were the first New Zealand-influenced restaurant in NYC to get a Michelin star. It just speaks to the quality of the ingredients and the exceptional wine. The chance to open a restaurant in Auckland is a dream come true and brings points in my career full circle – to be influenced early on by Peter Gordon while working at The Sugar Club, and then to bring my cuisine back to the place that brought me inspiration over the years is such an amazing opportunity.
What do you hope to add to Auckland's dining scene? 
I'm hoping to bring a little bit of New York City to Auckland while celebrating the great local food and wine producers. The restaurant world in New York City is crazy competitive but what has made Saxon + Parole stand out is the incredible people that work there every day making it something special. So I'm looking forward to seeing the happy hospitality that we can create when we blend Kiwi culture with New York traditions to get the best of both worlds.