Jul 24, 2014 Restaurants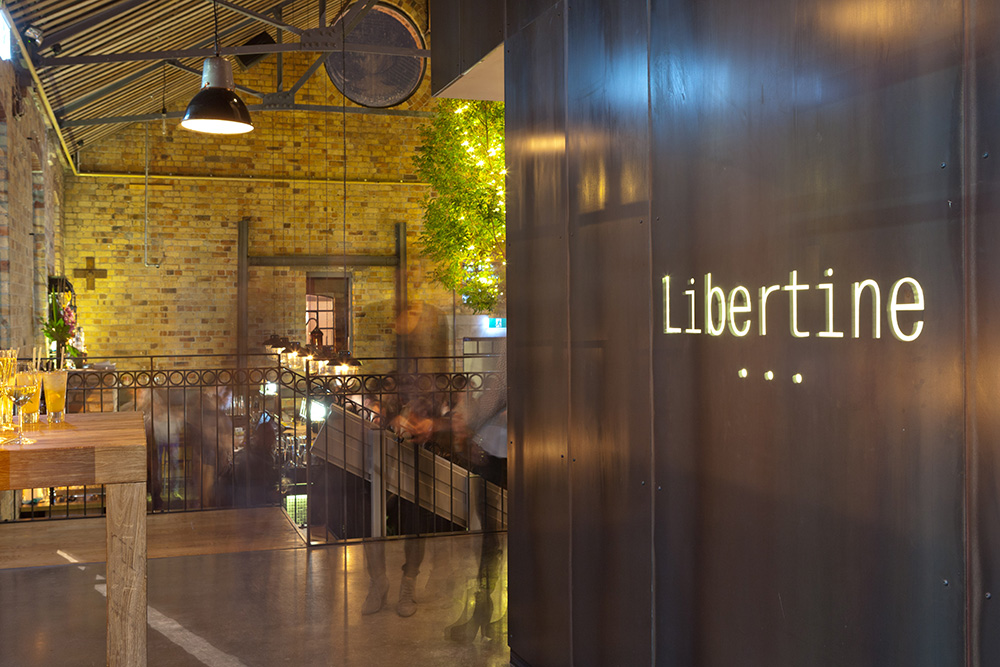 By Simon Wilson.
When chef Sean Marshall first came to Auckland a few years ago, he ran the kitchen for back-to-back restaurants Roxy and Everybody's. And boy was he good at that. Culinary skill, check; creativity, extra special check. Fresh from the acclaimed Matterhorn in Wellington, he leapt straight to the front rank of Auckland chefs – and his fish soup at Roxy, a cold bouillabaisse, won the award for "Best Dish" in our 2012 Restaurant of the Year Awards.
But fine dining isn't the only thing Marshall can do. Recently he was running the stoves at St Heliers Bay Café & Bistro, demonstrating an equally wonderful flair with bistro food, and now he's firmly ensconced at Libertine, on Drake St behind Victoria Park Market. We're excited. There's always been both comfort and a buzzy feel in the exposed brick atmosphere of Libertine, and they work hard at the service too. Now Marshall has arrived, they're developing dishes like Plate of Pig, which promises a particularly scrumptious nose-to-tail eating experience (part of the animal from all over, you understand, not the whole thing all at once). Just the thing to raise the bar in a busy bar, so to speak.
But what's this? There's also a slow-poached egg, and that offers perhaps an even greater example of Marshall's commitment to quality. No churning gastropub would bother with such a thing: it takes too much time and care to cook, and, more to the point, this is a dish created by a chef who hopes you will sit and savour the flavours. Libertine may be a bar, but clearly it is assumed you will not forego the pleasures of eating.
Marshall isn't the only chef pushing this boat out, of course, as anyone wandering along Ponsonby Rd, into Britomart or down Federal St can't help but notice. Great food in an atmosphere of exciting informality is the dominant trend in Auckland right now – as it is in other culinary cities throughout Australasia. But it's not so common that someone as skilled as Sean Marshall gets in on the action. Bring it on, we say.
37 Drake Street, Freemans Bay. libertine.co.nz