Jun 24, 2019 Restaurants

Down the steps under Parnell road, after your eyes adjust to the light, you'll find a cosy cave of a Vietnamese restaurant.
Prior to April, when it closed for renovation, Nem was called Asian Ruby. Asian Ruby had been around since 2017, run by David Cao and Dung Nguyen. With the May opening of Nem Vietnamese Fusion House, Cao (also the head chef) is still around but Nguyen has left. In his place is new co-owner Eric Tran. From Cao's cheffing expertise from his days working in five-star restaurants in Vietnam, Tran's design eye, and their shared passion for great, New Zealand ingredients, Nem is born.
Dark wooden floors, low ceilings and intricate room dividers work with plush, comfy furnishings, generously sized chairs work with woven lanterns and neon bar lights to create a dim, intimate atmosphere. The space feels like a particularly nice cellar; dotted with fans, umbrellas and baskets of coconuts, ginger and chillies. Though the space is large, the screens work to break it up into more friendly little pockets of light. Keep going past the bar and the kitchen to find the sun-filled back room and the leafy courtyard beyond. It's cosy yet flash.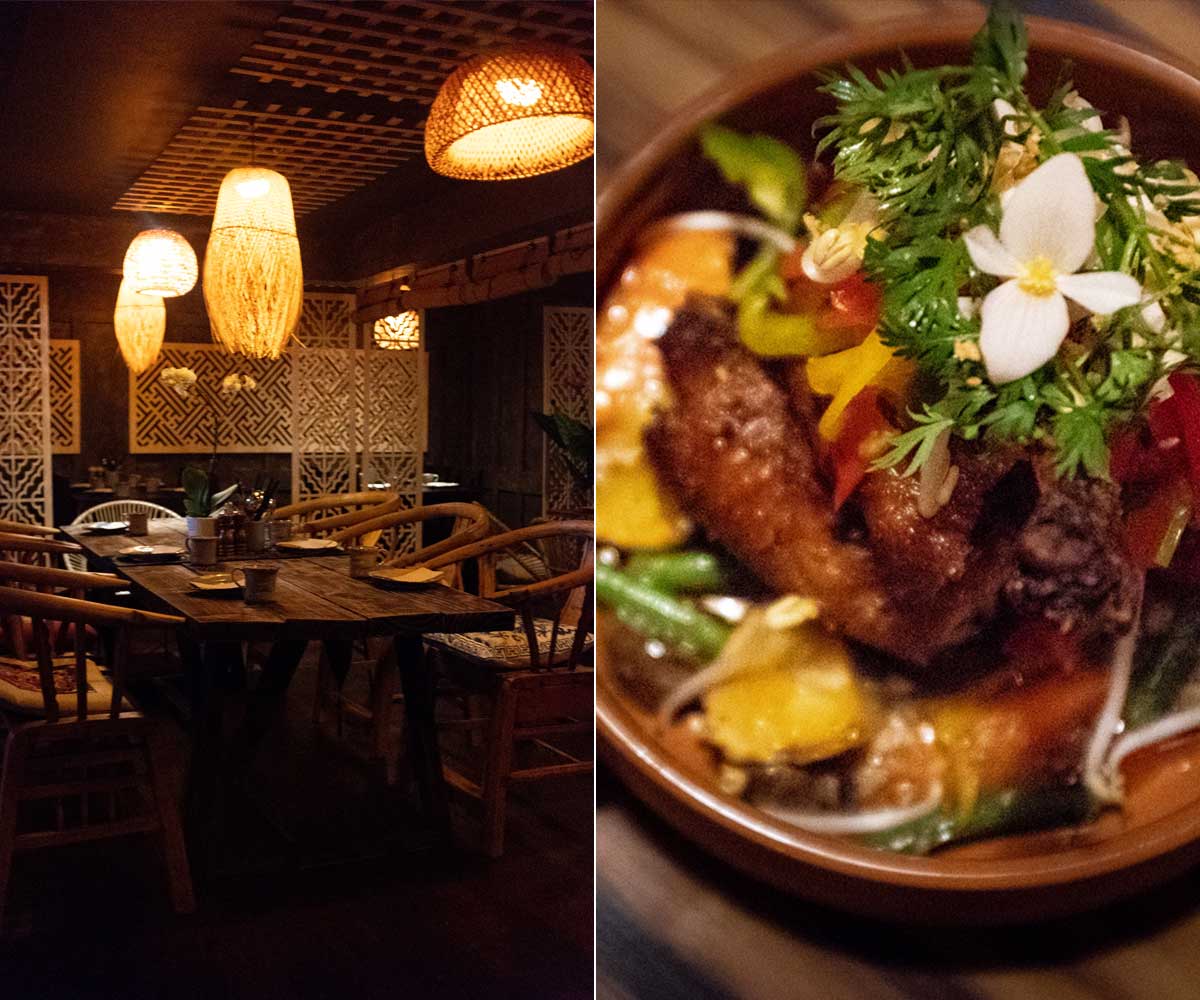 The menu is no different. Though it has undergone a refresh since reopening in May, classic Vietnamese favourites are still on the menu: Hanoi grilled pork noodles, shaking beef (wok fried beef with veges) and both a chicken and beef pho. New on the menu is a half duck confit, a generous helping of rich, honey glazed duck nestled in veges. The roasted pork belly salad is a zesty, liberally sauced Vietnamese salad of noodles, carrot, mint, coriander, onion – all the usual suspects.
The flaming coconut prawn takes the cake for flashiness, arriving at the table in a haze of blue flame that singes the coconut containing the curry, adding a whiff of smokiness to the spicy, lemony flavours.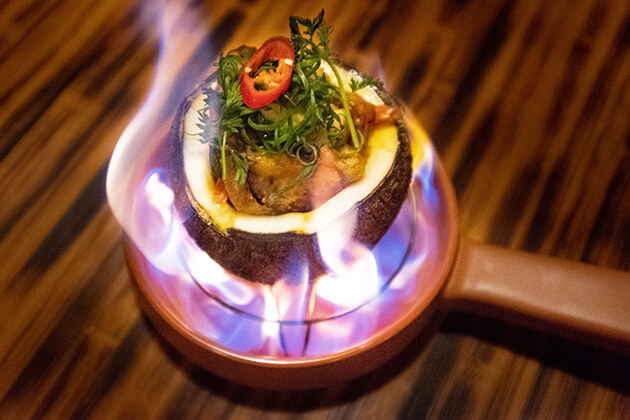 A bonus worth mentioning: well over half of Nem's menu) sports that excellent little "gluten-free" sign. Coeliacs go mad.
The cocktail selection is pure tropics: pina coladas, mojitos, mai tais, a blue lagoon margarita and something called "Taste the Rainbow": a blue curacao, vodka, grenadine and lemonade concoction.