Aug 18, 2012 Restaurants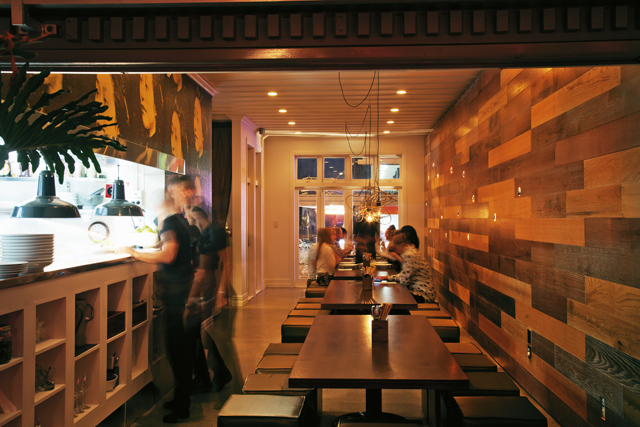 23 Ponsonby Rd, Ponsonby. Ph 360-6262
moochowchow.co.nzLunch Tuesday-Friday; dinner Monday-Saturday. 
It's thrilling to see how well Moochowchow is working. Opened just in time to be included in our 2011 list, this modern Thai-inspired restaurant in Ponsonby is solidly busy, serving deliciously fresh, sharp and sweet Thai dishes in a cool modern fitout, with inspired wine and cocktail lists to match. Pork hock is the star dish, and highly recommended, but really, we've yet to find anything we'd want to complain about. Chef Che Barrington has a wonderfully confident knowledge of the ingredients and techniques of the cuisine, and proprietor Mark Wallbank runs an operation that seems to fill the restaurant with a delightfully efficient hum. We especially love the little deck out the front, where you can sit in comfort, eat and drink at your leisure and watch
the world go by.
A favourite dish: Stir-fried red curry crab with coriander, lime leaf and lemongrass.
$$$  |  FP  |  V  |  FR  |  PR  |  C  |  G  |  B  |  CL       what's this?
[booking_form]