May 24, 2016 Restaurants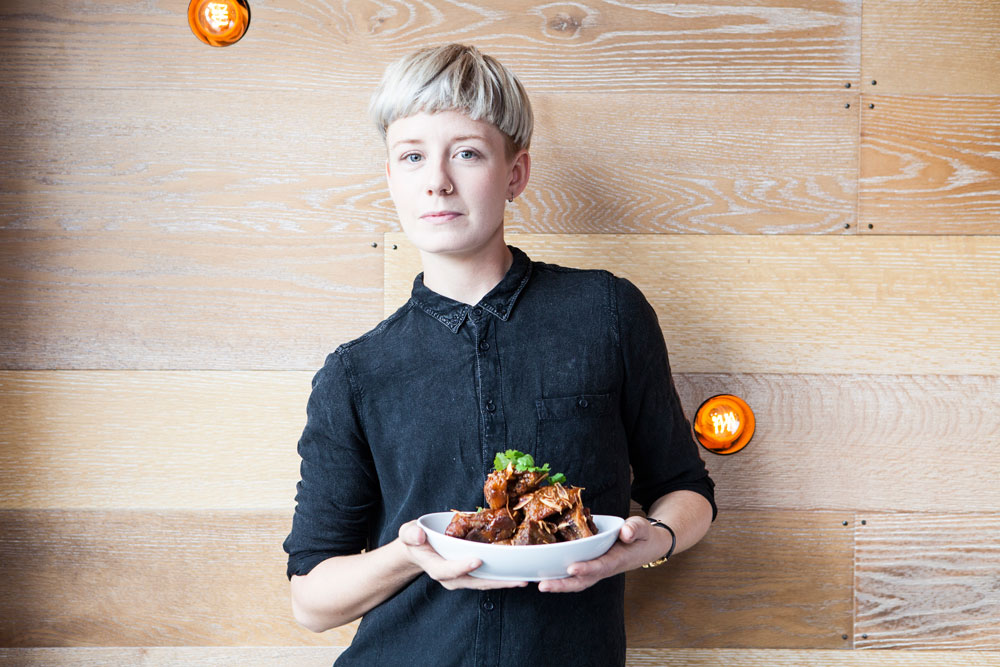 23 Ponsonby Rd. Ph 360-6262, moochowchow.co.nz
Hours: Lunch Fri; Dinner Mon-Sat. $$
What makes it special?
Che Barrington's modern Thai menu was a game-changer on Ponsonby Rd: the first bracingly new, top-quality food the strip had seen in years. And it's still right up there.
Behind the scenes
We love the name. We love sitting in that little area at the front of the bar, savouring a cocktail (a "pingpong long", perhaps), savouring the menu, too, in pleasant anticipation of the delights to come. And what delights they are: all the sharp, aromatic, sweet and spicy flavours of Thai cuisine — the lemongrass, galangal, ginger, lime, chilli, coriander, mint and tamarind — put together with inspiration and skill to produce all manner of curries and salads, and some very cool desserts, too. Lemongrass coconut sugar custard with star anise and pineapple syrup, anyone? There's even a dish with betel.
A favourite dish
Soft-shell crab with chilli jam, lime leaf, chilli, coriander, papaya and ginger.
What it offers
Shared-plate options / Good for vegetarians / Private rooms for 10, 14 & 25 / Takes large groups / Bar / Craft beer selection / Exclusive full restaurant hire option for Saturday lunch, for 20-80 guests

Smart Dining
Bookings: Yes
Price: $$
Seats: 70
Chef: Che Barrington