Aug 18, 2012 Restaurants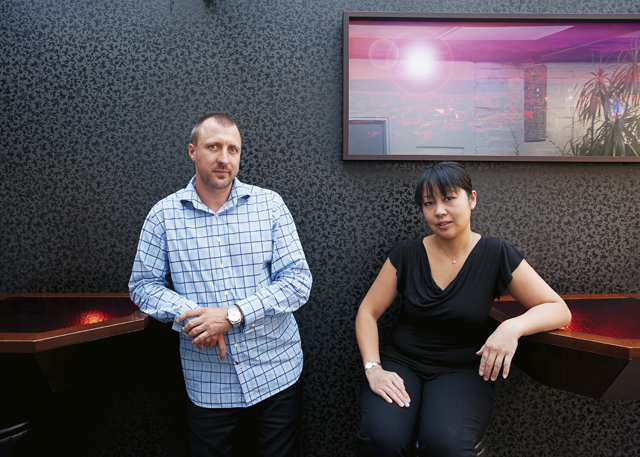 22 Mt Eden Rd, Mt Eden. Ph 638-7236
molten.co.nz
Lunch Tuesday-Saturday; dinner 7 days.  
Molten has changed hands in the past year, with award-winning sommelier Sven Nielsen and chef Ben Blair (above, with restaurant manager Sonya Chan) taking over from the very talented Michael van de Elzen. When that happened, van de Elzen stayed on in the kitchen for six months, bedding in the standard of food for the new regime — and many of the menu items — and it turned out to be a smart handover all round. Molten is a suburban bistro with a stylish and comfortable vibe, an easy place to drop in to, and yet it has serious inner-city aspirations: some of the dishes reveal a desire to push the standards further than you might expect (hot smoked salmon with pickle chips) but the major strength is in perfectly constructed classic flavour combinations. Organic chicken, for example, comes with courgettes, toasted farro, butternut, pinenuts, raisins and labneh mint.
A favourite dish: Pecorino gnocchi with globe artichoke, crème fraîche and walnut gremolata.
$$$$  |  V  |  FR  |  PR  |  C  |  G  |  B  |  BM  |  GB      what's this? 

RUNNER-UP
Best Short Drinks List
[booking_form]