May 24, 2016 Restaurants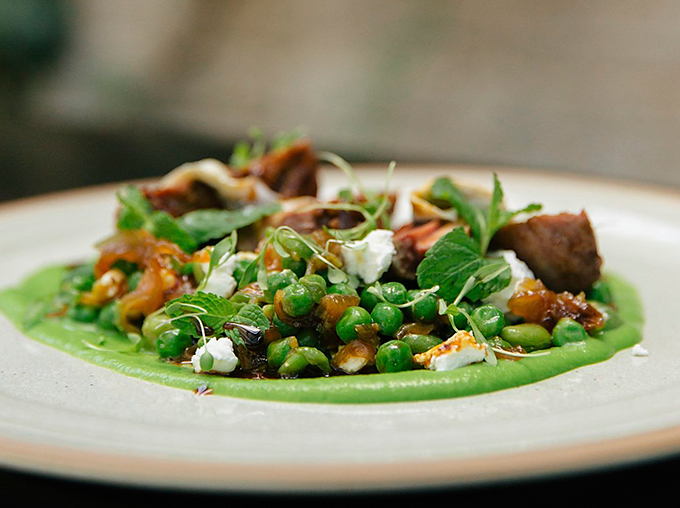 422 Mt Eden Rd. Ph 638-7236, molten.co.nz
Hours: Dinner Mon-Sat. $$
Winner, Best Wine List; Runner-up, Best Bar
What makes it special?
Want to talk wine or beer with someone who really knows their stuff, or experiment a little with what you drink when you eat? Or what you eat when you drink, for that matter? Sven Nielsen's Molten is just the place.
Behind the scenes
The feasting menu is where Molten really comes into its own. Four people or more can eat three courses for $65 each, all served in large platters and bowls, and the choices include spit roast pig and lamb. Or maybe their specialty is the wine list? Three very different chardonnays available by the glass: at once a conversation starter and an invitation to think laterally about what to drink. Of course, you can also just rock up for a really nice dinner, or bar snacks and a drink. It's a local bistro with a bar: they specialise in those things, too.
A favourite dish
Duck liver parfait with crostini, sour cherry relish and Welsh rarebit.
What it offers
Shared-plate options / Feasting menus (eg, whole lamb on wood-fired grill) / Good for vegetarians / Free-range chicken and/or pork / Good seating outside / Private rooms for 20 people / Takes large groups / Bar / Craft beer selection / Good for kids / Lunch by appointment for groups 12+ on any day

Neighbourhood Bistro
Bookings: Yes
Price: $$
Seats: 100 in three main areas
Chef: Rensha Bouwer