Jun 25, 2013 Restaurants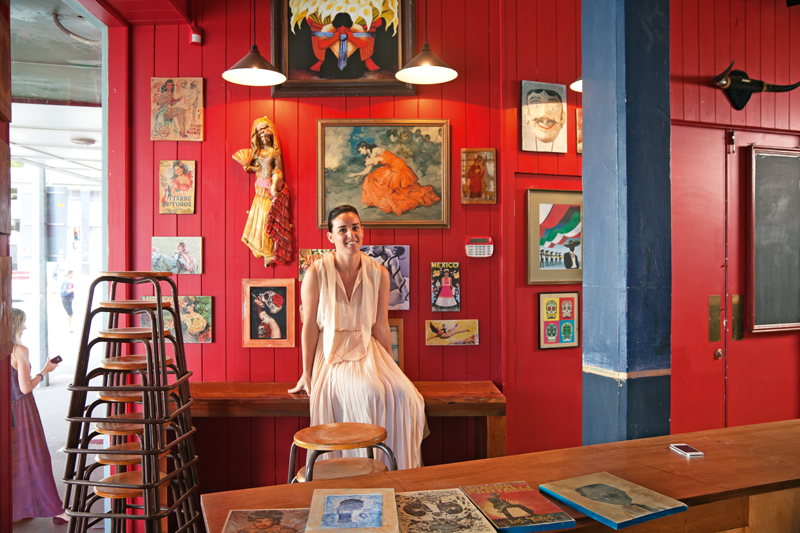 23 Britomart Place, Britomart. Ph 366-1759, britomart.org/mexico.
Lunch & dinner, 7 days.
Winner: Best Value for Money
Mexico at Britomart is so popular, we have to warn that you'll be lucky to get in. If you don't, get in the car and scoot over to Takapuna, where they have another branch — although we should also warn you that the Shoreites know how good it is, too. Or you could hare down to Hamilton: nothing if not intrepid, Mexico has opened a branch in the 'Tron. We don't hold it against them. In a town — make that a world — where tacos and burritos have become the quick food of choice, and many are very good, Mexico still manages to stand out easily. The food is smart and flavoursome (and extra hot sauces are provided), and the service, under the guidance of the impressively energetic Mimi Gilmour (above), is lively and engaged. But beyond all that, like every cheap-and-cheerful, deliciously stylish, outrageous good-fun place that's bursting at the seams, Mexico sprinkles fairy dust over all its customers. How else to explain why everyone there enjoys themselves so much? $$
4 Spoons
A favourite dish: Coffee and maple-braised pork spare ribs, plantain chips and herb salad.
Good for vegetarians / Takes large groups / Bar / No bookings at Britomart branch