Feb 22, 2018 Restaurants
The Metro Peugeot Restaurant of the Year Awards 2018 kick off
The countdown is on to find the best restaurant in Auckland, which will be awarded the prestigious title of Metro Peugeot Restaurant of the Year 2018 on April 30. There are more than 40 criteria considered by the panel of judges in picking the Top 50 Auckland restaurants – watch the video above for more details.
Click here to see all the winners at the Metro Peugeot Restaurant of the Year 2018 Awards
A rigorous process, finding the city's best restaurants involves our judges anonymously eating many, many meals over a period of three months followed by fierce debate across several meetings. We consider the merits of more than 100 restaurants each year and with the number of restaurants in the city having increased at an exponential rate in the past 12 months, competition is tough.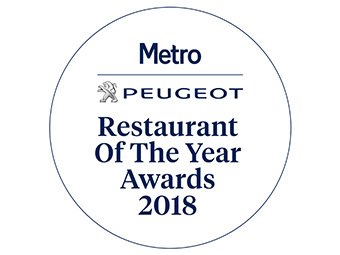 To kick things off, we've shortlisted five finalists for this year's Peugeot People's Choice Award for Best Destination Restaurant. It began with a trip to The Hunting Lodge in the heart of Kumeu's wine country, and on the way we interviewed a Metro restaurant judge about what goes on behind the scenes in the search for Auckland's top 50 restaurants.
<!– –>
Win lunch for four
Vote here for your favourite finalist and you could win lunch for four at the People's Choice Best Destination Restaurant winner, thanks to our friends at Peugeot. The prize, valued at $600, includes a specially designed three-course menu.
Video credits
Music – Ha The Unclear, Big City
Dress – Showroom 22, Twenty Seven Names