Jun 25, 2015 Restaurants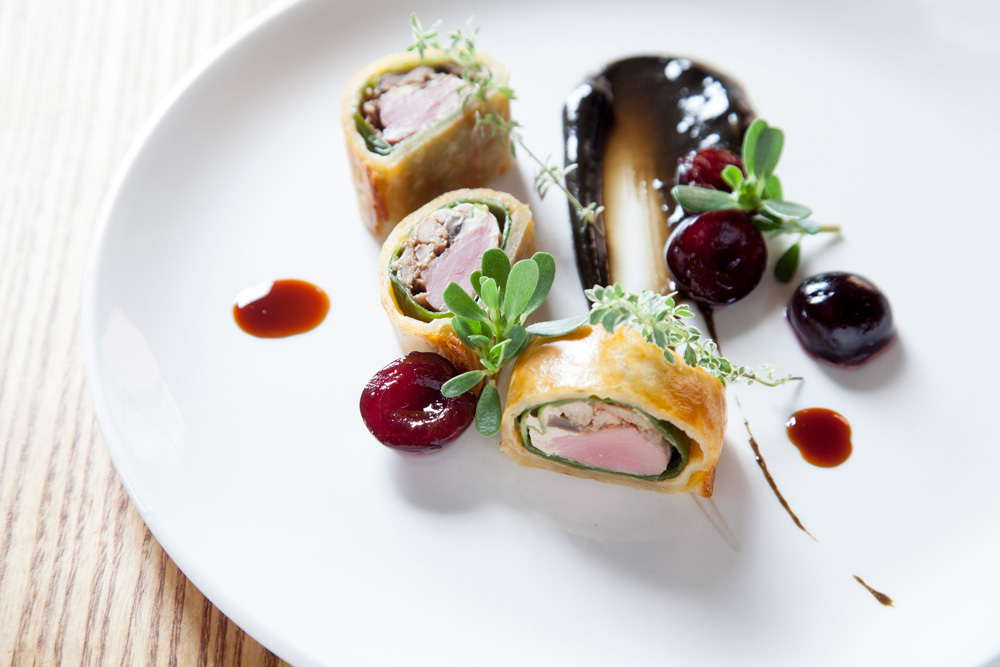 Victoria Park Market, 37 Drake St, Freemans Bay. Ph 929-2790, matterhorn.co.nz
Dinner 7 days. $$
Finalist, Restaurateur of the Year: Mark Keddell
Famous in Wellington, pretty new to Auckland, and aren't we glad. Restaurateur Mark Keddell has had the old shell of Libertine on Drake St redesigned as a set of three intimate dining areas opening onto one another, with a warm, dark interior that feels like a rather wonderful cave.
Chef Sean Marshall presents deliciously tasty bistro classics with many original touches, while out front, the masterful manager/sommelier Gary Olasz runs a smooth and very friendly operation. The big bar is still there, now pleasingly separated from the dining areas. This year, the same team also has The White Rabbit. Impressive.
A favourite dish: duck Wellington with pickled cherries (pictured).
SMART DINING
Free-range chicken and/or pork
Private room
Takes large groups
Bar