Jun 14, 2019 Restaurants
Newmarket newcomer Khao San Eatery and Bar puts a modern twist on Thai food made with Kiwi ingredients and promises a bar ready to stay open till the wee hours.
When I first talk to Nat Harrington he introduces himself as the brother of Paul Anakakul, who owns Arcade (the Japanese restaurant and um, arcade) in Kingsland. He means that more in a spiritual sense: they've known each other since they met as underaged bar patrons way back when. They're best friends and draw inspiration from each other so it's little wonder you can see a bit of Arcade in Khao San Eatery and Bar.
The restaurant isn't Harrington's first venture. The former Sky City sous-chef also owns Khao San Project but despite their similar names, the new Khao San is quite different from its more pared-back counterpart.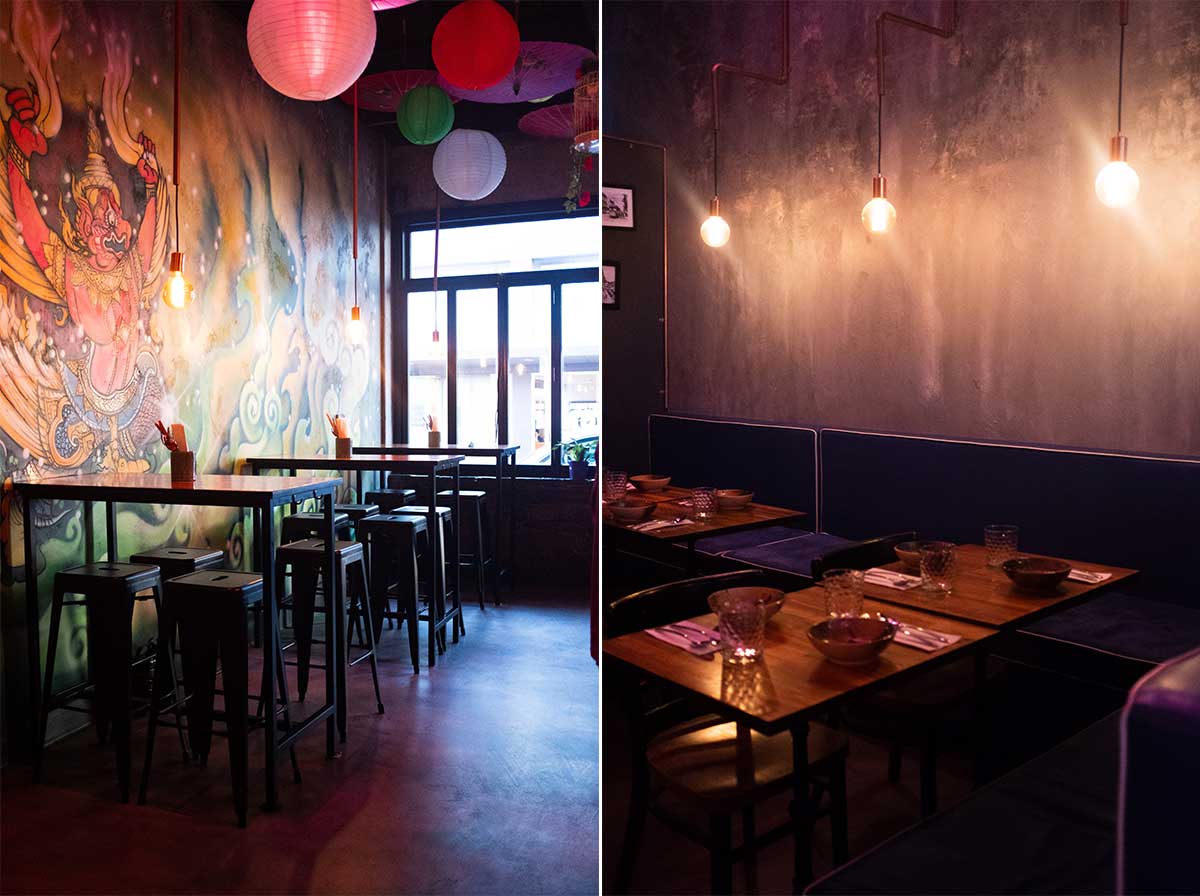 Harrington created his second restaurant as the kind of place he would want to go to if he was choosing a place for a casual dinner. "I don't like formal eateries. I just like, you know, chill places," he says. Khao San is designed to be cool yet casual with a street feel and a modern take on Thai food. Modern in the sense of its presentation, but Thai in that it's the flavours he remembers from when he was a child all made with good, Kiwi ingredients of course (hello, fresh tuatua clams). The Crying Tiger tri-tip steak, for example, is adapted from a Thai street food traditionally made from offcuts but here is made from wagyu beef. Be careful, the menu says spicy tamarind sauce, and it means spicy. Similarly the massaman curry with lamb shank is rich, well-seasoned and packed with flavour; they slowcook the shank in the curry for 12 hours (so numbers are limited) and the meat melts off the bone into the thick red-brown sauce.
Wa zap sashimi is Harrington's recommended dish – sashimi slices with a wasabi and citrus sauce. Like Arcade, Khao San borrows a little from other Asian cuisines. However, I have a suspicion the highlight for anyone who works in Newmarket will be the pinto lunch deal (11am-2pm), which you can get to take away in a stack of cute tin lunch boxes.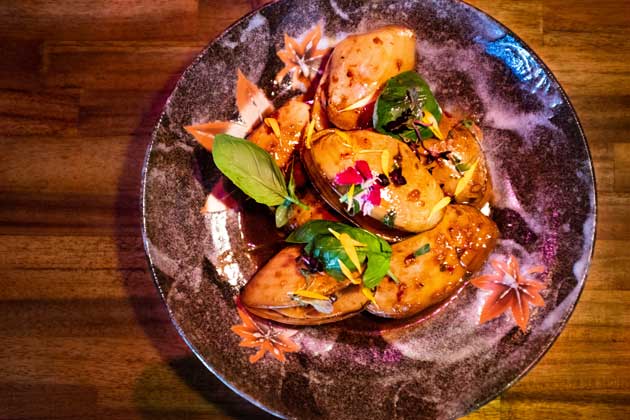 Despite the fact the walls have been painted by Enuake Sirikige, the same graffiti artist who decorated the walls of Arcade, Khao San has a bit of a magical look. The monster depicted on the wall is Garuda, Harrington's favourite mythological creature because he represents energy, vigour and never giving up. Parasols hang from the ceiling providing a canopy of colour, and large lightbulbs give the room a twinkling look. But it was the bar and the racks behind it that made Harrington choose this space.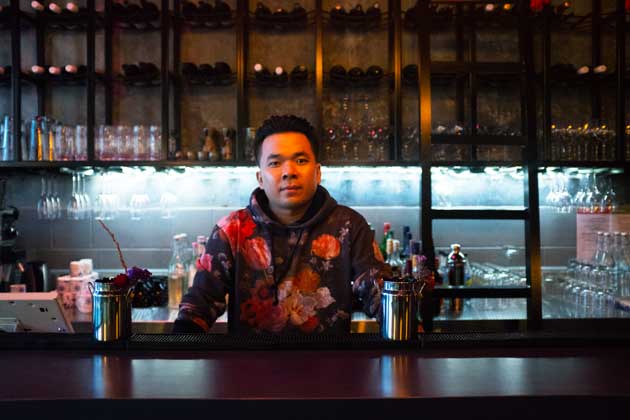 From behind the bar you can order all the classic cocktails, plus a weekly special. Khao San has its own signature house beers on tap too; a pilsner and an IPA. Both of them are crisp craft brews from a secret local source. As for the wines, they're all Hop and Vine – and note the $65 deal for a bottle of bubbles with a dozen New Zealand oysters.
True to the youthful look of this graffiti-clad space, there's a shot list too and though Harrington's aiming to be open till midnight most nights, he's ready to keep the party going longer if the night calls for it.
Follow Metro on Twitter, Facebook, Instagram and sign up to our weekly email