Jun 25, 2013 Restaurants
Kazuya -IMG_8825.png">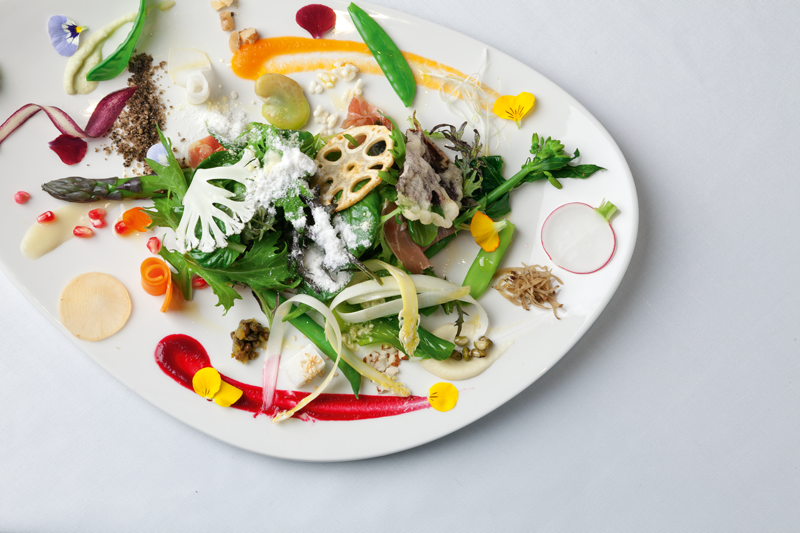 193 Symonds St, Eden Terrace. Ph 377-8537, kazuya.co.nz.
Lunch Thursday-Friday; dinner Tuesday-Saturday.
Best New Restaurant * Top Ten Restaurant 2013 * Runner-up: Best Service * Highly Commended: Best Value for Money * Highly Commended: Best Chef (Kazuya Yamauchi)
Every judge who ate at this remarkable new restaurant came away awed. In a narrow, enclosed little shop, chef Kazuya Yamauchi produces degustation marvel after marvel, taste treats where every dish is completely different from the others, not just in flavour but in its entire concept. His maître d', Mojo Horiuchi, is a delightful and deeply knowledgeable host with such creative energy and skill that he'll match wines (and sakes) to the dishes, not just on the basis of what he thinks is good for you — as everyone else does — but after asking what you like. Different matches for different customers with the same food: why does no one bother to do that? They're all Japanese here, but the cuisine is European/Pacific Rim. And while there are faults — we thought the flavours could do with a little bit more salt, but that's easily fixed — you hardly care when you are taken on such an adventure. They say their aim is "to make you smile", and they certainly did that for us. And guess what? A full degustation costs just $85 per head, plus what you drink. $$$
4 Spoons
A favourite dish: "Texture", made with 30 vegetables.
Shared-plate options / Fixed-price meal options / Degustation options / Good for vegetarians / Free-range chicken and/or pork / Private room / Takes large groups