May 24, 2016 Restaurants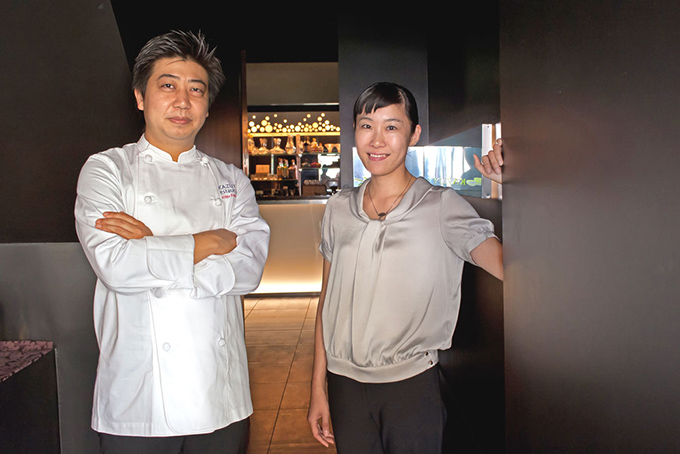 What makes it special?
The chef is Japanese, the restaurant has his name, and there's an aesthetic in the food and the place that feels deeply Japanese, but the culinary tradition is French. Welcome to Auckland's most singular, and often awe-inspiring, fine dining restaurant.
Behind the scenes
The wine list is enormous, and better than any other enormous wine list in town. The sake list is pretty major, too. The service is impeccable, right down to the white gloves, and yet maître d' Mojo Horiuchi has an air of such irrepressible cheekiness, it's also very entertaining. (Actually, that's the stated mission of the place: "to entertain".) As for the food, you're there for a degustation and it's best to succumb: Kazuya Yamauchi is a wizard and he will conjure, for your pleasure, extraordinary delights.
A favourite dish
Chef's degustation (it would be pointless to suggest any less).
What it offers
Fixed-price meals / Express lunch / Degustation options / Takes large groups / Craft beer selection
Fine Dining
Bookings: Yes
Price: $$$
Seats: 25
Hours: Lunch Fri; Dinner Tue-Sat.
Chef: Kazuya Yamauchi
193 Symonds St. Ph 377-8537, kazuya.co.nz

Runner-up, Best Wine List